One Direction Star Zayn Malik Buys Girlfriend Perrie Edward's Mum A House?
21 May 2014, 08:42 | Updated: 21 May 2014, 12:40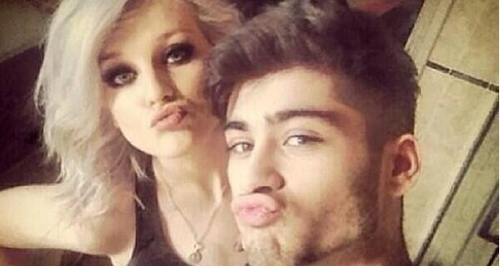 The 'You & I' singer reportedly splashes out over £200,000 on the new abode for his future mother-in-law.
One Direction star Zayn Malik has treated girlfriend Perrie Edward's mum to a brand new house reports The Sun.
The 'Best Song Ever' singer reportedly splashed out over £200,000 on the new abode, which will see his future mother-in-law relocate from South Shields, Tyne and Wear, to the southern county.
A source told the newspaper: "Debbie has been saying how she's got a new house. Perrie was going to get the mortgage for her and then Zayn offered to buy it outright. She is just moving stuff in now. It costs more than £200,000 and is a new build."
"He's a really nice chap for buying the house. It's a lovely gesture ahead of their wedding. He gets on really well with her family."
It's not the first time that the 22-year-old has treated his nearest and dearest. Scenes in 1D's blockbuster movie 'This Is Us', show Malik's mother Trisha breaking down in tears as the singer treated her to a brand new pad in their hometown, Bradford.
Zayn and the rest of the One Direction boys are set to return to the UK stage next week as their 'Where We Are Tour 2014' kicks off in Sunderland. Their latest set of live stadium shows will also see the chart-topping act perform in Edinburgh, Manchester and London.
One Direction's latest single 'You & I' is available to download from this Sunday (25th May).
You may also like...