Taylor Swift Will Not Appear In One Direction's This Is Us Film, Says Morgan Spurlock
28 July 2013, 07:35 | Updated: 28 July 2013, 08:01
The director of the 'Little Things' star's first big screen debut has spoken about Harry Styles and his ex-girlfriend.
One Direction's upcoming movie This Is Us will not feature any footage from Harry Styles and Taylor Swift's former relationship.
It was claimed earlier this year that Harry had demanded all footage from their brief romance to be removed from the film.
Speaking to Teen Vogue magazine, director Morgan Spurlock has confirmed that the relationship will not make any feature in the boys' big screen debut.
"It gets frustrating for them at times, because suddenly stuff gets printed that isn't even true, I saw an article that said, 'Harry Styles demands Taylor Swift be taken out of the movie.' But by the time we started filming in January, they had already split up,'' he told the publication.
Producer Ben Winston also added that the real lives of the group are far more exciting than any fictitious stories that could have been fabricated for the sake of the film.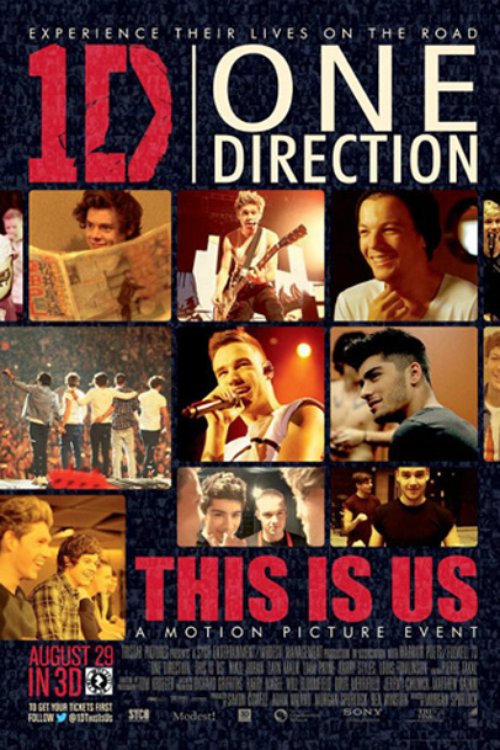 "The doc of what's happened to them over the last few years is more exciting than any script writer could ever write or come up with," he said. "So, therefore, you've already got a wonderful story that you're able to tell.
"And Morgan and myself and all of the team have done a job of portraying that really and showing who the boys are, what they've gone through, both the ups and the downs, within that.''
This Is Us will hit cinema screens towards the end of next month and the 'Gotta Be You' stars will also be releasing their third studio album later this year.