One Direction Shoot "Mission Impossible" Style Promo For New Fragrance Advert
31 March 2014, 11:19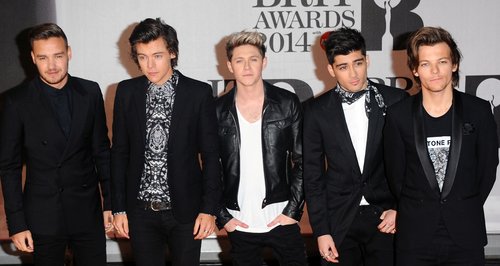 The group are said to be filming an action-packed promo for their new fragrance.
One Direction are reported to be shooting a "Mission Impossible" style video to promote their brand new fragrance.
The group are said to be shooting the action-packed advert to promote the fragrance today (31st March), which will see them attempting to steal perfume bottles from a vault.
"The premise is that the boys are stealing the bottles of perfume from a vault – so they're going to be dangling from the ceiling on wires with huge explosions going off," a source told The Daily Record.
"Every care is being taken to ensure the boys stay safe – there are specialists on hand to deal with the rigging and ­pyrotechnics and stunt crash mats have been ordered in.
"Producers have to make sure none of the boys get injured so they've pulled out all the stops to ensure their safety is maintained at all times. For some of the most dangerous bits, they've got body doubles on standby."
One Direction are reported to have secured a multimillion-pound deal to release the fragrance after last year's Our Moment perfume earned them £2 million each.
Meanwhile, the band recently confirmed that they are also filming a music video for a new single after being pictured on a windy set in Somerset.
You may also like...