One Direction's Louis Tomlinson "Honoured" After Making Football Match Debut - Listen
27 February 2014, 10:52 | Updated: 27 February 2014, 10:58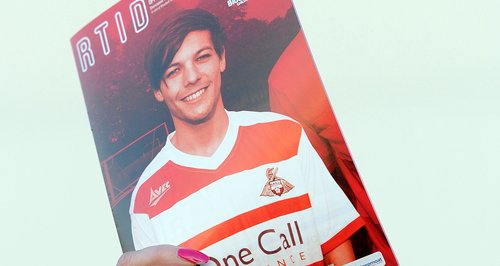 The 'Little Things' singer says it was a "boyhood dream" to put on the shirt of his team for the match.
One Direction star Louis Tomlinson has described making his football debut last night (26th February) as "absolutely amazing" and a "boyhood dream".
Listen to Louis Tomlinson reacting to his Doncaster Rovers debut below (Credit: Sky/IRN):
One Direction's Louis Tomlinson reacts to his Doncaster Rovers debut...
The 'Midnight Memories' star was brought on as a second-half substitute on Wednesday evening for Doncaster Rovers in their game against Rotherham United.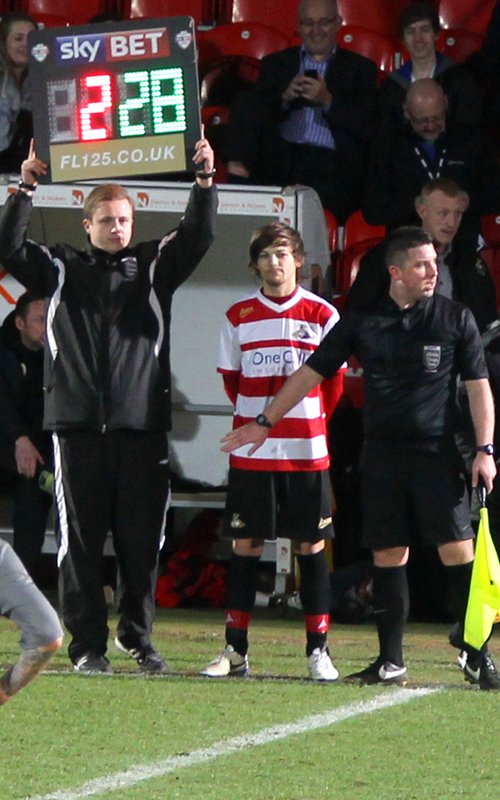 (Picture: Rex)
5000 fans of the boy band star were in attendance for his debut, which was done to raise money for a local hospice, and Louis opened up about his debut after the game ended in a 0-0 draw.
"It's just been fascinating really to get a real insight into the football world and to be invited to that was such an honour," Louis revealed in a conference after the game, reports Sky. "I've really enjoyed it and I can't thank the people at [Doncaster Rovers] enough for having me.
It's absolutely amazing," he added. "I was just thinking that those boys get to do that every week.
"It really is such an honour to be involved in a flu that I spent most of my childhood going down to the games. Just putting the shirt on is a boyhood dream."
Wow what an incredible experience . Can't put into words how I feel :) I will never forget pulling on my own Doncaster Rovers shirt !!

— Louis Tomlinson (@Louis_Tomlinson) February 26, 2014
Really can't thank the team, the gaffer and every single person involved at Doncaster Rovers enough ! I feel like a 10 year old again !

— Louis Tomlinson (@Louis_Tomlinson) February 26, 2014
And obviously a huge huge thank you to everyone who came down :) a real credit to our fans :) hope it was a good day out !

— Louis Tomlinson (@Louis_Tomlinson) February 26, 2014
One Direction are set to kick off their new stadium tour this year.