One Direction's Harry Styles Taking Women Advice From His Dad?
13 March 2013, 14:16
The 'What Makes You Beautiful' star is reportedly being told not to end up looking like a "love cheat".
One Direction star Harry Styles is apparently soliciting advice on women and relationships from his Dad.
The 'Live While We're Young' star recently and publicly split from Taylor Swift and has already been linked to a series of new girls in the past month.
A source has told the Daily Star that Harry spoke to his father Des about his reputation and media perception of his love-life.
"He told Harry he's part of a clean-cut teenage band and although girls love them, he needs to treat them right," the insider revealed. "He doesn't want his son to develop haters, with girls likening him to love cheat Ashley Cole."
The source continued: "He told Harry to ride the wave and live the dream, but he's concerned his son is getting a bad reputation, which is unjustified as he's a kind-hearted soul."
Des is also rumoured to have told the 19 year-old pop star to stay clear of famous females and keep his attentions on the band's current world tour.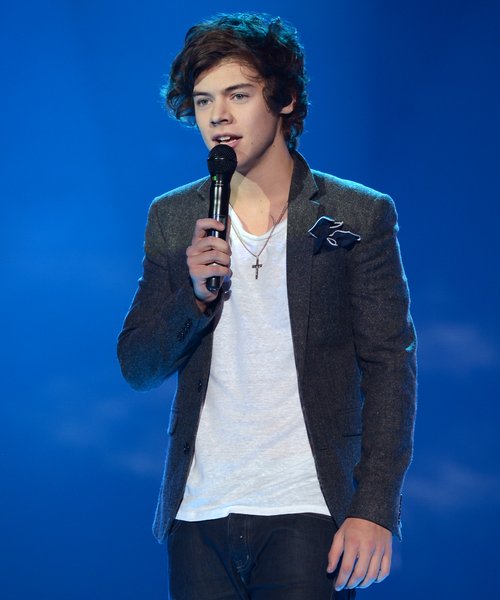 "He's also advised Harry not to get involved with anyone again the way he did with Taylor Swift, saying he should focus solely on the tour. Harry listens to his dad. He looks up to him and they're very close."
Harry's previous relationships have included Caroline Flack and he's been linked to the likes of Cara Delevingne and Made In Chelsea star Caggie Dunlop.
This week he was also claimed to have sent "disgusting" text messages to TV star Yvette Fielding - something which the presenter has categorically denied.