It's Official, One Direction Can Make You Live Longer: 13 Reasons Why In GIF Form...
27 August 2014, 14:56 | Updated: 27 August 2014, 16:39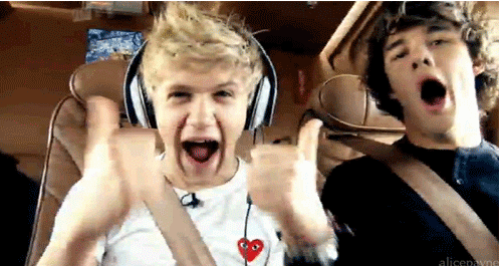 New research suggests that listening to 1D can make you live longer - here are 13 other reasons why they are GREAT for our health...
New research has come out to show that listening to One Direction can have a positive effect on your health and life expectancy – as if we needed an excuse!
According to Age UK, older people keeping up with the latest One D songs is one of the ways they can live longer – but we reckon those boys can be GREAT for your health in other ways…
1. They encourage you to get your 5 a day
Make like Harry Styles and tuck in to some fruit. Great for your health and if Harry likes it, so do we.
2. Keeping clean is also a must
LOOK how much fun showering is. YAY FOR SHOWERING!
3. Getting an early night is good
Mind if we join you, Harry?
5. Get some exercise
Keeping your body on top form by working out at the gym is definitely going to extend your life expectancy
6. Brush your teeth, kids!
Everybody needs a good set of pearly whites. Healthy mouth = healthy life (we know, we know… it doesn't rhyme. Still important though.)
7. Play some sport
Any sporting activity counts as exercise, you don't HAVE to go to the gym… unless you want to…
8. Laughter is the best medicine
Who needs an excuse to have a good giggle? Laughing burns calories, and it's HELLA fun!
9. Don't take life too seriously
Acting silly is good for your health, fact.
10. Drink lots of water
Staying hydrated is great for your skin and stuff, definitely a must if you want to stay youthful.
11. Watch your step
Sure, you can claim compensation for that trip or fall, but broken bones and bruises HURT.
12. Always wear a seatbelt
Well, it's just good sense and it could save your life. Look how HAPPY Niall is with his?
13. If the worst comes to the worst…
…Make up hides a multitude of sins and makes you look ten years younger. Party on!
You May Also Like: