One Direction Should Stay Together And Look After Each Other, Says Gary Barlow
1 April 2014, 11:52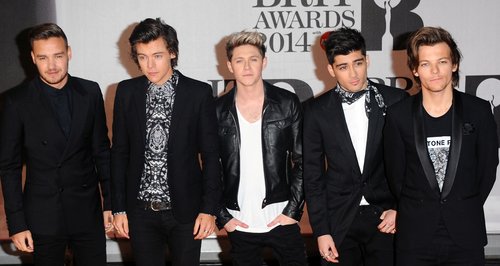 The 'Story Of My Life' five-piece have been praised by the former X Factor UK judge.
One Direction have been described as "brilliant" and "incredibly adult" by Gary Barlow, who says the band should stick together for some time yet.
The Take That star, who judged on The X Factor until this year, says he thinks it would be a mistake for the UK boy band to go their separate ways anytime soon.
"There will be rows in a band but you are brothers," Gary told The Sun this week, when asked about the 'Midnight Memories' stars. "They might be close sometimes and sometimes not, but it's part of the foundations, the boys have to take care of one another and look after one another.
"You are having an amazing run and it's brilliant, you can't walk away from that, why would you?" Gary continued. "Whenever I've met them they seem incredibly adult about the whole thing.
"I think it's brilliant there is such a group representing Britain," the Take That star added.
One Direction are set to kick off their 'Where We Are' stadium your later this month.