One Direction Promise To Announce More 'Where We Are' 2014 Stadium World Tour Dates
16 May 2013, 14:50 | Updated: 16 May 2013, 14:52
The 'Little Things' stars confirmed gigs in the UK, Ireland and Latin America earlier today.
One Direction have promised to add more dates to their recently announced 'Where We Are' 2014 stadium world tour.
The 'Little Things' singers announced details of next year's jaunt during a press conference at Wembley Stadium this morning.
Niall Horan took to Twitter to tell some fans that they shouldn't feel disappointed if their country wasn't named in the initial dates.
"Keep you're eyes pealed! Please don't be disappointed if your country wasn't announced! We will be announcing more over the year!
Harry Styles also told the rest of the world to keep watch for more information soon.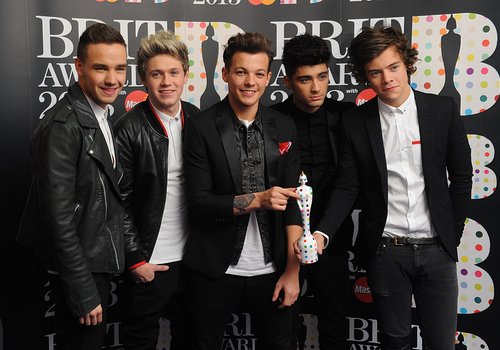 He added: "We cannot believe we're announcing a tour in 2014. Latin America, Uk, ireland.. Rest of the world, keep your ears open."
The boys will play dates in the UK, Ireland and Latin American and have also been teasing their new album, set for release this year.