One Direction To Make £10 Million Each From 'Where We Are' 2014 World Tour?
17 May 2013, 10:08 | Updated: 17 May 2013, 10:15
The 'Little Things' stars will be heading out on their stadium outing next year and look set for a huge pay packet.
One Direction are reportedly set to earn £10 million each from their upcoming 'Where We Are' stadium tour, according to the Daily Star.
The 'Live While We're Young' stars announced details of the outing yesterday (16th May) during a press conference at Wembley Stadium.
The jaunt will see the group play at the home of England football team as well as Manchester's Etihad Stadium and Sunderland's Stadium Of Light.
The tour will kick off in Latin America in April before heading to Ireland and the UK.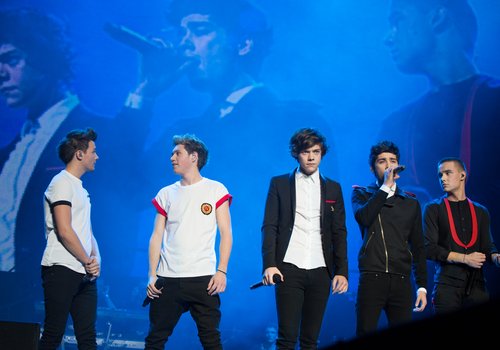 The group also spoke in detail about their forthcoming new album and said fans can expect a "rockier sound".
The band have also voiced plans to record a Spanish record.