One Direction To Have 100 Bodyguards Between Them On 'Where We Are' Tour?
26 March 2014, 10:55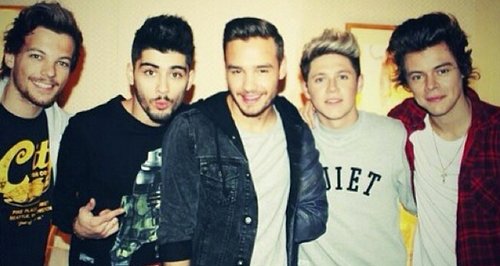 The 'Midnight Memories' stars are rumoured to be upping their security for their next trip.
One Direction are allegedly planning to have 100 bodyguards between them during their upcoming 'Where We Are' world tour.
The 'Story Of My Life' stars kick off a lengthy stadium tour across the globe from next month, and fresh reports claim each member will have a security team of 20 guards throughout the trip.
"It's mainly Niall and Liam who are starting to get really obsessive about security," a source told the Daily Star this week. "Liam's fears grew after two fans stole his pants in Australia last year.
"It's an insane amount of security for one band, but considering the way the crowds form around them, it's necessary," they explained.
The tour kicks off on 25th April with a show in Bogota, Colombia before arriving back in the UK starting from 23rd May in Dublin, Ireland.
One Direction then take the 'Where We Are' tour to North America from August.