Twitter Has Proved That Harry Styles And ZAYN Are The Only Reasons To Live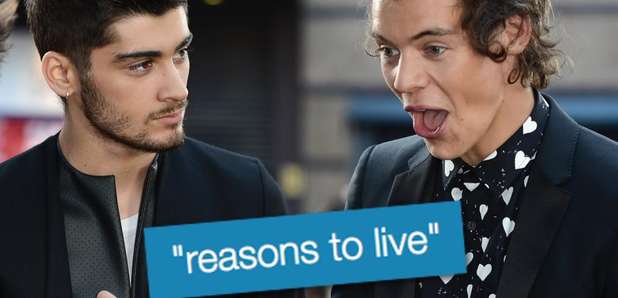 As if you Directioners needed any more evidence that the likes of Harry and ZAYN are the meaning of life, Twitter has just confirmed it.
People often search Twitter for some pretty weird stuff - don't get us started on #susanalbumparty - so when we checked out "reasons to live" on the social network, we were expecting some pretty dodgy memes of text saying "Chase your dreams. Don't let your dreams chase you" in front of stock photos of waterfalls.
We weren't, however, expecting to find this... Although we probably should have.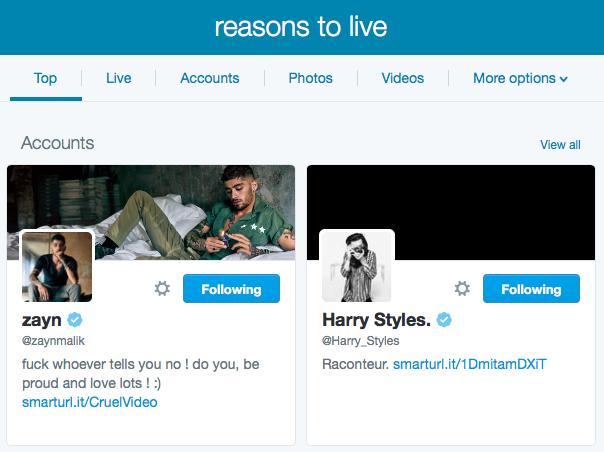 When you search "reasons to live" on Twitter, the first two profiles that appear are none other than Harry Styles and Zayn Malik. And then when you click on show more, the further four profiles to appear are Liam, Louis, Niall and One Direction.
So in case someone else asks you what the meaning of life is, you know how to answer them.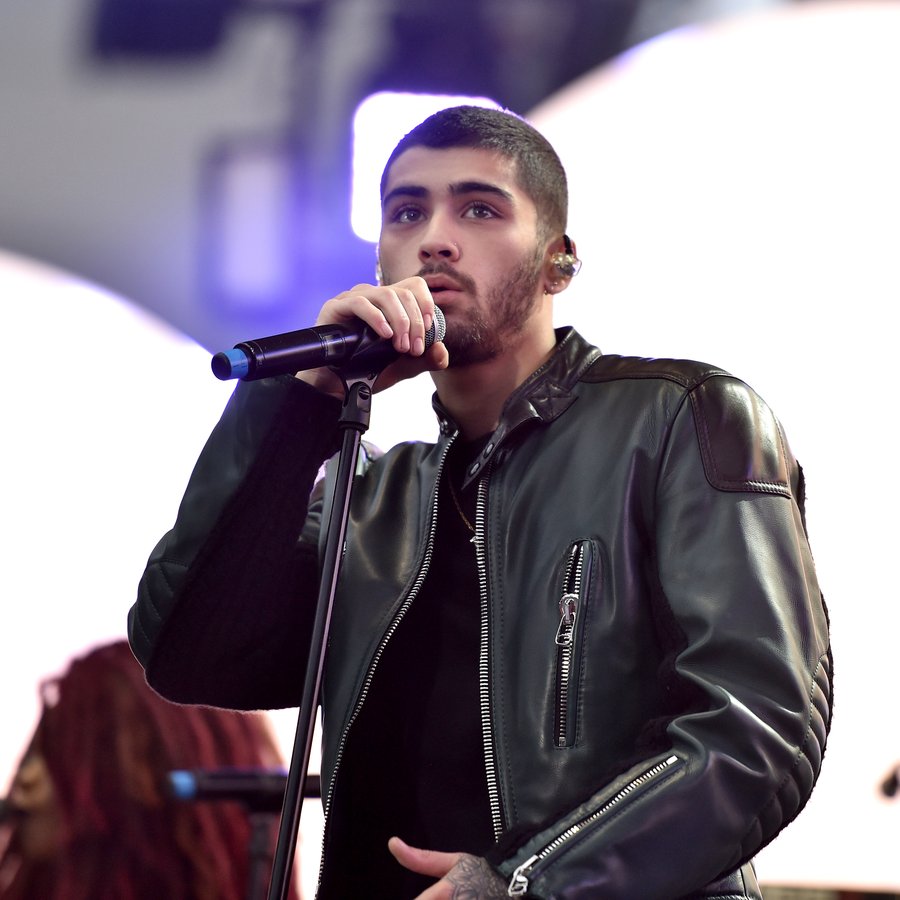 You May Also Like...