Olly Murs Is Heading Off On A 2015 UK Tour!
26 January 2015, 16:44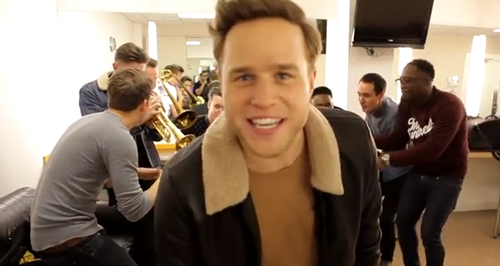 Jingle Bell Ball performer Olly Murs is going back on the road in 2015 – we can't wait to see those snake hips live once again!
Olly Murs has just announced the VERY exciting news that he is heading off on tour once again in Spring 2015!
The Jingle Bell Ball performer will be taking his new music and his signature dance moves all around the country from the 31st March, and tickets are on sale now.

Olly announced the news on Twitter with this hilarious video:
SO EXCITED TO ANNOUNCE THIS!!!!!!!! http://t.co/l86lf19UOW https://t.co/Qc7HR57wgD

— Olly Murs (@ollyofficial) November 13, 2014
The 'Wrapped Up' singer will give fans a taste of what to expect from his tour when he performs on Saturday 6th December at London's O2 Arena at the not-to-be-missed Jingle Bell Ball.

Olly Murs 2015 UK Tour Dates
31st March - Sheffield
1st April - Sheffield
3rd April - Cardiff
4th April - Cardiff
7th April - Belfast
10th April - Dublin
14th April - Glasgow
15th April - Glasgow
18th April - Newcastle
19th April - Newcastle
22nd April - Manchester
23rd April - Manchester
26th April - Birmingham
27th April - Birmingham
30th April - Nottingham
3rd May - London's O2 Arena
4th May - London's O2 Arena
5th May - London's O2 Arena
7th May - London's O2 Arena

Olly Murs UK Tour Support Act
Getting you warmed up for an evening of busting some serious moves will be the incredible Ella Eyre!
Olly is just one of our INCREDIBLE acts playing the Capital Jingle Bell Ball 2014 with Morrisons on the weekend of the 6th and 7th December, alongside other AMAZING artists like Taylor Swift, Take That, OneRepublic, Ed Sheeran and Jessie J.
And if you LOVE Olly Murs then check out his recent live session performances with us below:
'Wrapped Up'
'Ready For Your Love'
'Dear Darlin''
'Dance With Me Tonight'
You May Also Like…