Olly Murs Confirms New Album Plans And Teases Songwriting With Robbie Williams
26 November 2013, 11:31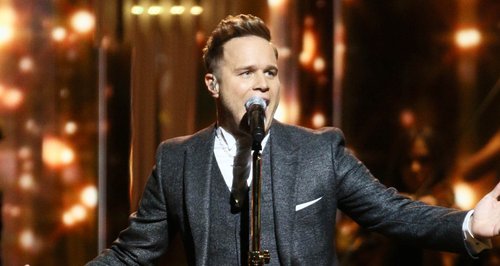 The 'Troublemaker' singer says the pair could come up with "anything" when they write songs together.
Olly Murs has confirmed plans to start writing material for his new album in early 2014, and has even hinted that he will write music alongside his touring partner Robbie Williams.
The 'Hand On Heart' singer launched a special edition of his 2012 album 'Right Place Right Time' this week, but says he is looking forward to writing again in the first half of next year.
"I've changed musically with every album, so I don't see why the next one can't sound a bit more mature and cooler," Olly revealed to the Daily Star. "Robbie's songs are rockier than mine, I'm more funk, disco and reggae.
"But we both always try to change, and that's the beauty of us songwriting together," he explained. "We could come up with anything, an up temp song like 'Troublemaker', a swing song where it's cheeky and fun or a big rock song like 'Let Me Entertain You'.
"I could never stick to one genre, it's boring," Olly added.
Olly Murs joined Robbie as the support act on his 'Take The Crown' stadium tour over the summer and features on a track from Robbie's latest album 'Swings Both Ways'.