"They're Getting Married Next Year!" Olly Murs Just Told Us His Mate Found Love At His #CapitalJBB Show!
7 November 2016, 08:36
He's back for 2016's #CapitalJBB – so who knows what will happen this time Olly takes the stage!
We know the #CapitalJBB is something pretty special, but Olly Murs has revealed how his performance a few years back ended up netting his mate in the audience a wife!
Olly's been confirmed to perform on Saturday 3rd December at Capital's Jingle Bell Ball with Coca-Cola, and he shared the story of how his previous appearance at the ball managed to hook his mate up with his future fiancée!
The 'You Don't Know Love' star told Roman Kemp, "My mate came down to watch me two years ago and he actually found his wife! At the gig, he was sat in the guest seats that I had and he started chatting her up and three years later or whatever, they're getting married next year!"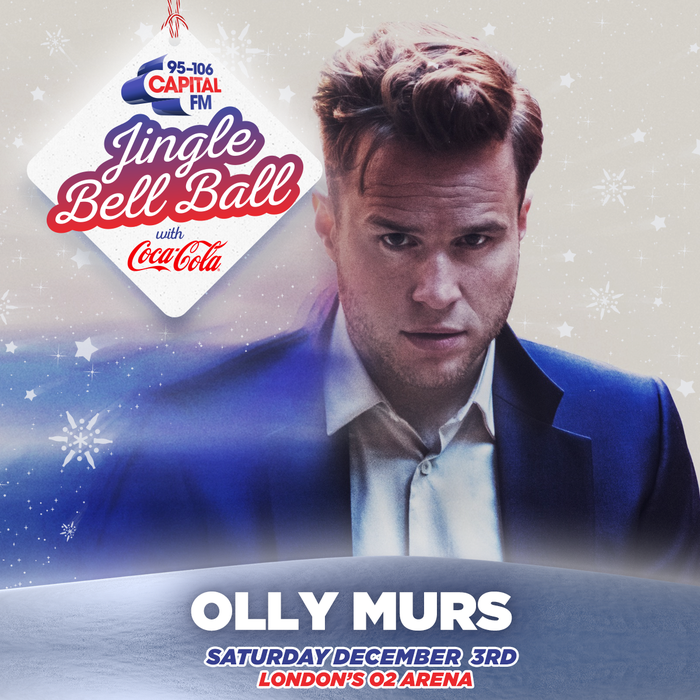 We're already excited for matchmaker Olly to take to the stage – and he also can't wait to perform for 16,000 of you at London's O2 Arena. He told us, "I can't wait, every Jingle Bell Ball is a good laugh. I think it's just a great night." We couldn't agree more!
Keep it Capital all this week to find out the rest of the line-up… you won't want to miss it!
Capital's Jingle Bell Ball with Coca-Cola will see some of the world's BIGGEST hit music stars descend on the capital on Saturday 3rd and Sunday 4th December - make sure you've registered as a Capital VIP and follow @CocaCola_GB for access to the exclusive presale to get your tickets before everyone else!
Tickets go on sale Thursday at 8am here on CapitalFM.com or you can call 0330 3333 958 - but you'd better get in there quick before they sell out!