Olly Murs Brings The Tunes... And The MOVES To His Jingle Bell Ball 2014 Performance
6 December 2014, 20:10 | Updated: 7 December 2014, 16:30
See what happened when Olly dialled up the party atmosphere to TEN at the #CapitaJBB this year.
Olly kicked off his set with an explosive performance of 'Troublemaker', ALWAYS a crowd pleaser, and those trademark Murs moves were on FULL show as he showed off his swagger for the crowd.
Halfway through Olly led the crowd through a clap-along, making sure he had them ALL behind him for the final chorus of 'Troublemaker'. Trouble, trouble maker INDEED!
Things then got slick and smart as Olly took things a bit SWING for his performance of 'Dance With Me Tonight'... complete with clicking fingers and winks to the crowd! Oooh... you charmer, Olly!
Next it was time to slow things down a little as Olly got fans waving around the arena for 'Dear Darlin'' and, of course, those lit-up camera phones came out everywhere you looked.
"This is one of my favourite songs that I've released and it's about losing someone," Olly told the crowd, while introducing the song. "So if you're with a person you love now, give them a hug. This is 'Dear Darlin''."
The good feeling just kept on going from there as Olly showed his incredible passion for 'Right Place Right Time', heading to the front of the stage to get a little closer to the fans.
"It's always a pleasure being here, it's always an absolute pleasure to be here playing for Capital," Olly told the crowd. "I think it's my forth Jingle Bell Ball, and I always struggle to say Jingle Bell Ball! JINGLE BELL BALL!"
Next up Olly kicked things into overdrive, leaping around the stage and amping up that JBB crowd with his fan-favourite hit 'Heart Skips A Beat'.
For his final song of the night Mr. Murs 'Wrapped Up' with his latest hit single from the star's newly released album 'Never Been Better', and we doubt ANYONE in the O2 Arena would deny he gave 110% for this one!
Judging from the reaction on Twitter the Jingle Bell Ball crowd were MORE than happy with Olly's set... it sounds like they were EXHAUSTED after pulling so many shapes to Olly's tunes!
Woop!! @ollyofficial is on! pic.twitter.com/q4qTyR0nc5

— Just Dance (@JustDance_UK) December 6, 2014
@ollyofficial Olly I love you. let me dance with you tonight!!!! #JBBStage

— Ella Paveley (@EllaBeatricexx) December 6, 2014
OMG!! @ollyofficial is owning the stage!!! #JBBStage @CapitalOfficial woooooooooooo

— Donna Wilson (@Donna7212) December 6, 2014
Olly murs too cool for school pic.twitter.com/sRZao3HTWq

— the-flying-kiwi (@the_flying_kiwi) December 6, 2014
Actually behaving like a teenage girl now! #troublemaker @ollyofficial #capitaljinglebellball pic.twitter.com/TxIgh7TNsn

— Van Luc (@missvanluc) December 6, 2014
Check out Olly Murs' full set list from the Capital Jingle Bell Ball 2014 with Morrisons below: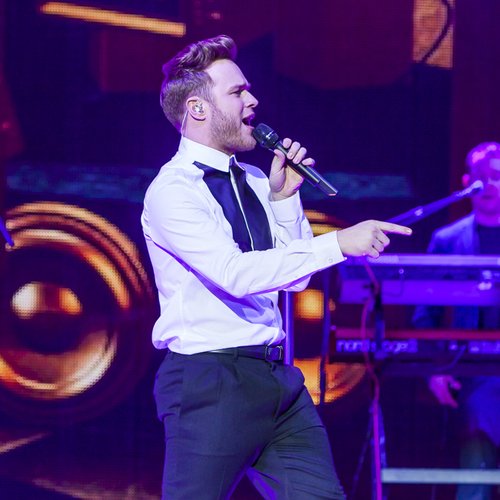 You may also like...