Olly Murs: 14 Moments We Got 'Wrapped Up' In Olly Fever In 2014
27 December 2014, 09:11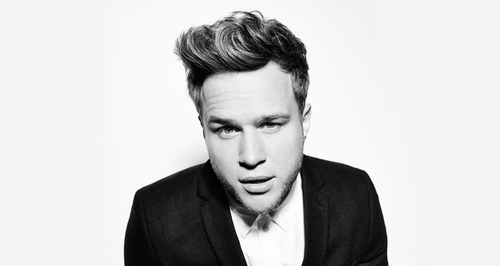 Olly returned with a bang this year, launching a huge new single, another chart-smashing album AND getting involved with charity. Relive Mr. Murs' year in review...
While Olly Murs had a relatively quiet start to 2014, beavering away in the studio to get his new album ready for the fans, once summer hit it was all about Olly once again. And we couldn't have been more happy!
Let us take your through some of Mr. Murs' standout moments from the past 12 months, including live performances, naughty pictures and some truly BIG announcements.
1. First up, we know Olly's ALWAYS game for a laugh so we challenged him to a bout of #Instaoke earlier this year... want to see Olly taking on Nicki and Xtina? Of COURSE you do!
2. While the first half of 2014 was a quiet one for Mr. Murs, things kicked into high gear in late summer when he revealed his new single 'Wrapped Up'... with the one and only Travie McCoy!
3. Further proof Olly's one of the LOVLIEST chaps in the pop world, he didn't hesitate to get involved with Global's Make Some Noise charity and #FakeSomeNoise for us! And the results speaks for themselves...
4. The 'Troublemaker' almost broke our hearts this year when he hinted that he may be toning down the tight trousers from now on. Fortunately, we reckon he was over-exaggerating his intentions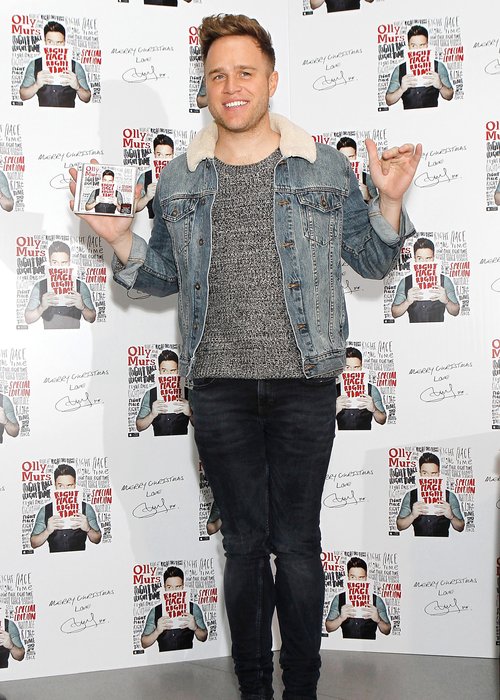 5. He may have been RIDICULOUSLY busy in 2014 but Olly still found time to jet over Down Under for The X Factor Australia... and a reunion with his old XF buddy Dannii Minogue!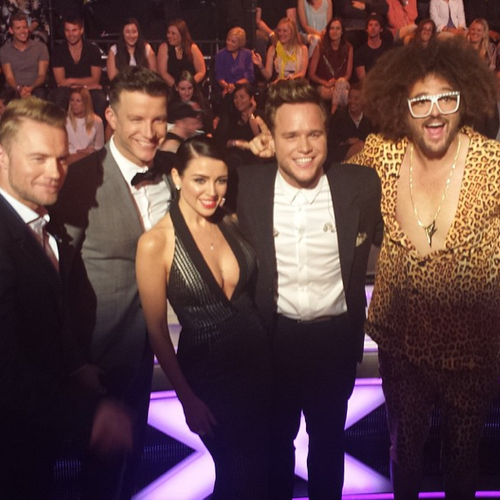 6. With 'Wrapped Up' scoring Olly another HUGE Vodafone Big Top 40 hit this year, we couldn't resist getting the ever-loveable star into Capital for an exclusive live session. Enjoy...
7. Plus there was his HUGELY successful launch of new album 'Never Been Better'. And we HAVE to agree with Olly on the title for this one!
8. He was a busy boy in the latter end of this year, but Olly still took some time out to give us a cheeky glimpse at the one-liners EVERY lady wants to hear
9. And our charitable pop superstar even got involved with Band Aid 30... jumping in with some of his showbiz pals on the new version of 'Do They Know It's Christmas?'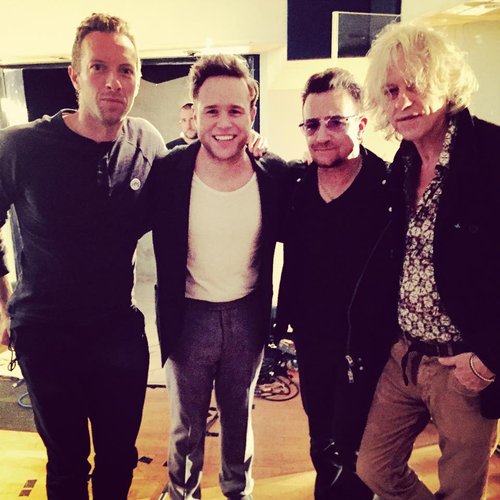 10. In another VERY exciting moment for the #MursArmy, 2014 saw Olly announce a brand-spanking new tour for next year across some PRETTY iconic venues...
11. Always one with a way with the ladies... we got Olly to share some of his dating tips backstage at the #CapitalJBB
12. And, of course, let's not forget his SHOW-STOPPING performance at the Capital Jingle Bell Ball 2014 With Morrisons in December this year. Talk about a TRUE showman...
13. But before he rounded off the year and had a well-earned break, Olly had ONE more trick up his sleeve for 2014. A team-up with the one and only Demi Lovato!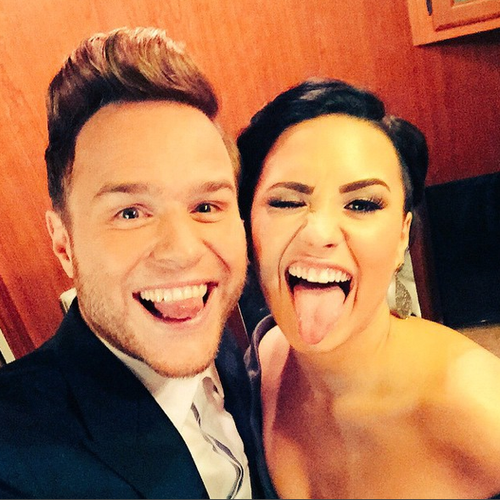 14. And here it is! Enjoy the music video for Olly Murs and Demi Lovato's 'Up' in all its glory!
CONGRATULATIONS OLLY! Now... bring on 2015! Are you ready #MursArmy?
You may also like...