Olly Murs: 16 Ways He Was In The Right Place At The Right Time In 2013
20 December 2013, 13:08 | Updated: 27 March 2017, 16:31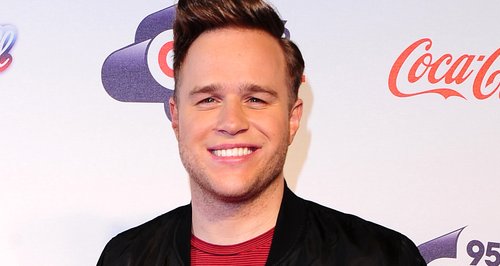 Relive Olly's incredible past twelve months with everything from joining Robbie on tour to dressing up as Kylie Minogue and Ron Burgandy!
What a year for Olly Murs?! From releasing some huge hits like 'Army Of Two' and 'Dear Darlin'' to supporting Robbie on his 'Take The Crown' tour, the 'Troublemaker' star just didn't seem to stop working!
Join Capital as we look back on 16 incredible Olly moments from the past twelve months in all their glory!
1. Not a bad way to start off the year... with hundreds of Ollys in his 'Army Of Two' music video:
[[ This video has been removed ]]
2. Plus Olly's video for 'Dear Darlin'' soon helped make the song a true fan-favourite... winning Capital's poll earlier this year for people's favourite Olly track!
[[ This video has been removed ]]
3. Proof Olly has officially made it... he even landed a cameo in US teen drama 90210 earlier in 2013!
4. And then there was his set at the Summertime Ball in June... that made sure EVERYONE knew summer had well and truly arrived! (Credit: Derek Bremner):
5. Going out on tour with Robbie Williams? Priceless! That fact that he's also one of your BFFs? Even BETTER!
7. Plus Olly made sure to share the love in 2013 and kept up to date with ALL the big events of the year!
JUST WITNESSED HISTORY HERE.... @andy_murray @wimbledon CHAMPION!!!

— Olly Murs (@ollyofficial) July 7, 2013
8. The 'Troublemaker' star even got to support his five favourite boys One Direction on tour out in Japan! Just imagine the afterparty with these six!!
9. 2013 was an amazing year to be an Olly fan... especially with the rerelease of 'Right Place Right Time':
10. Olly might have left The Xtra Factor behind him... but that didn't stop him returning for a guest stint helping Gary Barlow out at Judges' Houses in the summer!
11. You better believe recreating Robbie's 'Angels' video for his own hit 'Hand On Heart' must have been a personal highlight for the UK star!
[[ This video has been removed ]]
12. Course it wasn't all serious in 2013... just see this snap as Olly dressing up as Kylie Minogue on tour with Robbie for reference!
13. Not a bad way to wind down 2013, by singing with Rizzle Kicks at the Capital FM Jingle Bell Ball, ey Olly? (Credit: Danny North):
14. And of course there was just the small matter of performing for the ROYAL FAMILY at this year's Royal Variety Performance! Not too shabby Mr. Murs!
15. 2013 was the year Olly bought a whole new meaning to the phrase "Stay classy!":
16. And if all of that wasn't enough... Olly only got to hang out with the legendary Judi Dench this year to boot!