Nicki Minaj Warns Cardi B She'll 'Die' If She Keeps Fighting & Tells Her To Get Help
11 September 2018, 11:48 | Updated: 11 September 2018, 13:10
After an epic showdown at a New York Fashion Week party, Nicki Minaj has finally spoken out on her Queen radio show about Cardi B starting a fight, calling the whole ordeal 'mortifying' and even accused her of payola.
Nicki Minaj has finally spoken out about the fight between her and Cardi B at a New York Fashion Week party last week, warning Cardi B that she'll 'die' if she keeps trying to fight people in the way she did and told her to 'get some f**king help'.
WATCH: Nicki Minaj Wasn't The First Person To Get One Of Cardi B's Shoes Thrown At Her Head
The fight occurred when Cardi ran at Nicki's table at the Harper's Bazaar party, taking off her shoe and throwing it toward her before being escorted from the venue with a giant lump on her head.
Nicki has now said she was 'mortified' by the entire thing during her Queen radio show, calling the scuffle 'humiliating' as it happened in front of "upper echelons...people who have their life together". She even accused Cardi B of payola.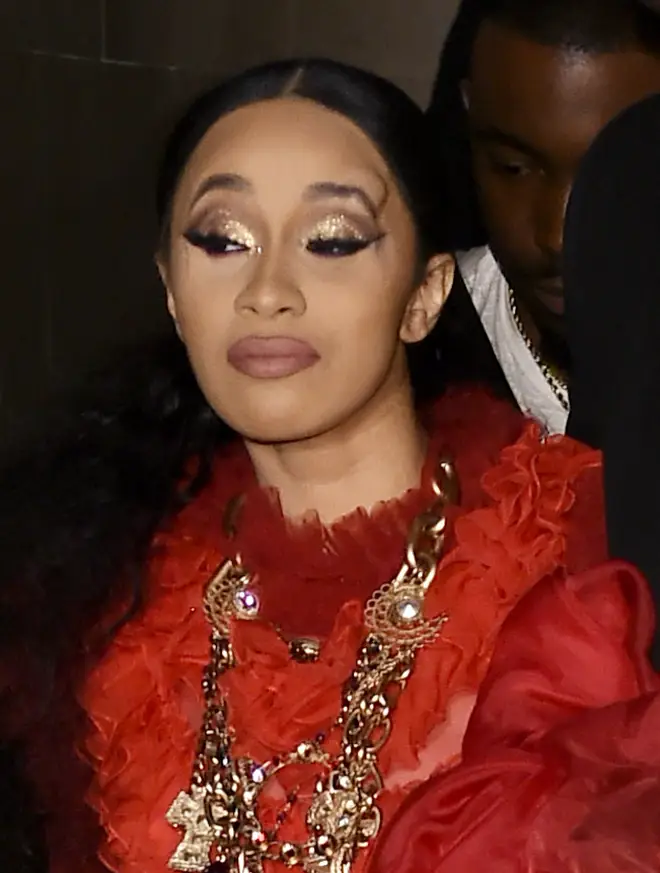 The rapper warned Cardi, who started the fight from Nicki allegedly making comments about her daughter, Kulture, saying: You put your hands on certain people, you gonna die. Period. I'm not the b***hes in the strip club and I'm not a b***h on a reality show.
"I am not a clown. That's clown s**t."
Nicki definitely didn't hold back in her rant, where she accused Cardi of building a career from 'payola', AKA her record label paying radio stations to play her music.
Cardi posted a statement after the whole incident, accusing Nicki of talking about her family and stopping other artists from working with her.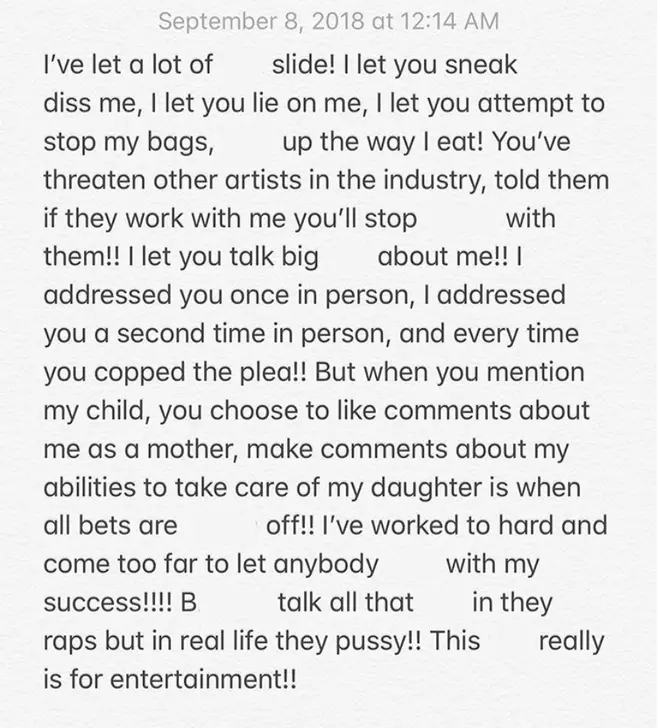 Nicki also took the time to clear her name, fiercely denying ever speaking about anyones child: "I wanna say that I would never discuss anyone's child. It's so crazy to me that people always need to make Onika the bad guy..."
After months of denial the two even had a problem with each other, we have a feeling this feud is only just beginning...
>Download Our Brand New App For All The Latest Updates On The Feud