Amber Rose Posted This Instagram Picture Of Nicki Minaj And We Can't Believe Nicki's Response
30 April 2018, 11:50 | Updated: 4 May 2018, 11:54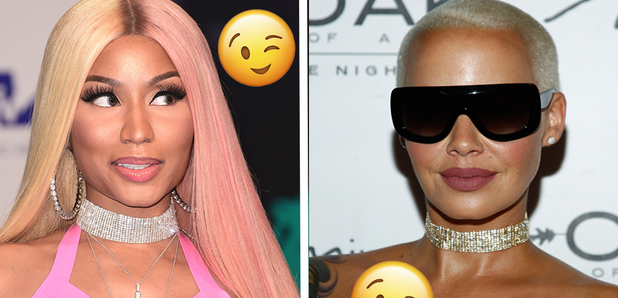 Uh, this might be the greatest flirtation of modern time...
Nicki Minaj and Amber Rose go way back in time as gal pals and they've just amped up the heat on their friendship to the next level in a series of flirty messages which has had the internet getting way too excited.
Amber couldn't hide her appreciation for Nicki's flamin' hot bod, commenting 'f*** me' in awe at snap below of Nick's crazy curves walking down the street in a leather leotard.
> Nicki Minaj Breaks Her Silence On Cardi B For The First Time During Rumoured Feud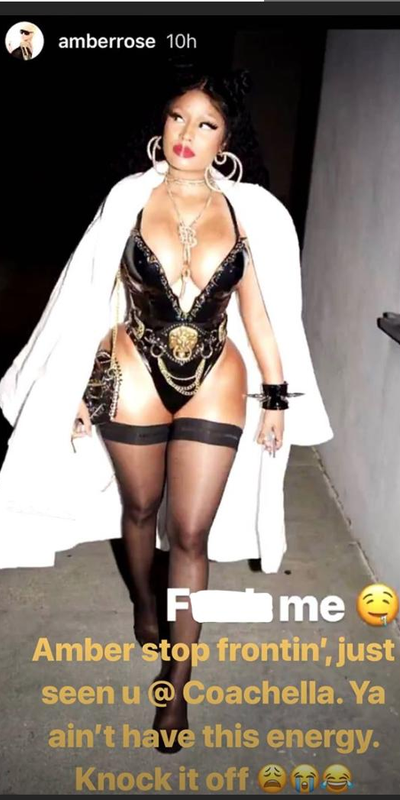 Picture: Instagram
Re-posting Amber's original post on her Instagram story, the 'Monster' rapper wrote ''Amber stop frontin', just seen you at Coachella. Ya ain't have this energy. Knock it off", joking that the famous ex of Kanye West wouldn't be able to handle Nick.
The two ladies go way back- with Nicki even rapping about Amber, then the girlfriend of Yeezy on 'Monster' with the lyrics: ''I think me, you, and Am should mènage Friday.'' Who even knows anymore, maybe this is actually a possibility - minus Kanye who's extremely busy on social media himself atm and , ya know, married.
In what might now be the most re-posted picture based flirtation of all time, Amber then re-re posted the picture telling the star to hit up her phone, and now we are so wondering if this is actually gonna happen!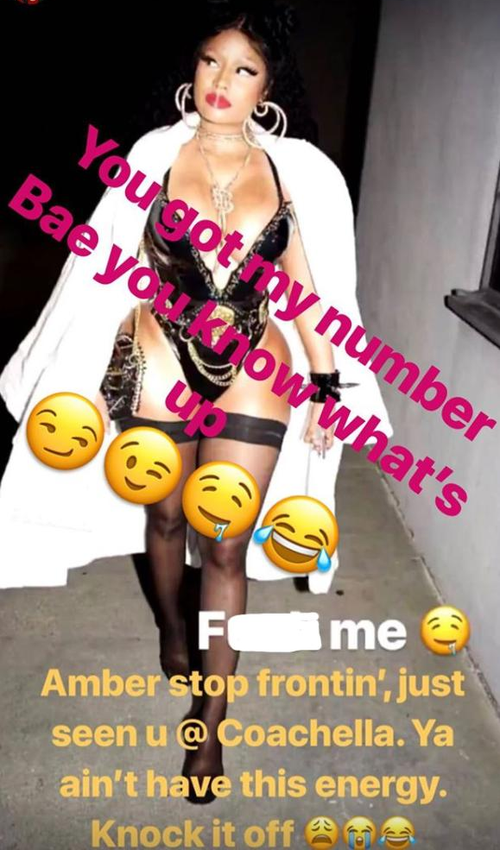 Picture: Instagram
We are so here for this Instagram flirting and can you imagine if one day this ultimate power couple one day became a reality!? <3.
> To Keep Up With All The Latest Music News Download Our Shiny New App
Watch Kim Kardashian talk about her dislike for daughter Chicago's name