Miley Cyrus Confirmed For Final Ten In The Running For Time's 2013 Person Of The Year
10 December 2013, 12:06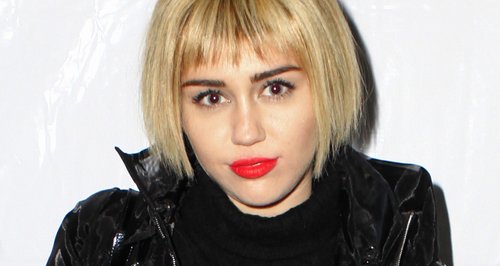 As well as making the final ten, Miley has also landed herself the honour of MTV's Best Artist of the year.
Miley Cyrus has been confirmed to be in the top ten shortlist for Time magazine's 2013 Person Of The Year, and has already been named MTV's Best Artist of 2013.
The 'Wrecking Ball' star, who has had a huge year in terms of music releases as well as a string of controversial appearances, was in the lead for Time's online poll last month and has now been confirmed to be in contention for the magazine's full prize.
Miley has made the final ten shortlist for the honour, alongside influential figures like Pope Francis, 2012 winner of the award Barack Obama and NSA leaker Edward Snowden.
"Power is not just politics. It can be cultural, it can be spiritual," Time's Managing Editor Nancy Gibbs told Today this week. "She came in like a wrecking ball, the most watched video of the year and at a time when we are living with an explosion of exhibitionism, since we all now carry cameras with us at all times, she is a symbol."
Time magazine is expected to announce the winner of Person Of The Year this Wednesday (11th December).