Miley Cyrus Recalls "Scary" Hospital Stay: "I Was Poisoning Myself"
29 April 2014, 09:48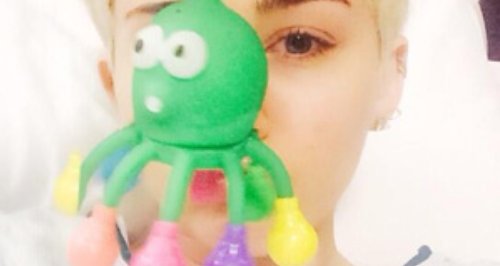 The 'Wrecking Ball' star talks all about her recent stay and is ready to get back on the road with her world tour.
Miley Cyrus has been speaking about the frightening ordeal of her recent hospital stay and admitted she had been "poisoning" her body.
The 'We Can't Stop' singer was forced to cancel several dates on her 'Bangerz' world tour and was resided to a hospital bed for almost a week.
"It was so scary … I had basically been poisoning myself with something I didn't know I was really scary allergic to," she told Ryan Seacrest.
The star suffered a severe allergic reaction to Cephalexin, a medication prescribed to her flu.
"I was on this medicine for five days and everything was all good and on the sixth day, I just woke up. I couldn't breath and my skin—everything—was going insane," she added.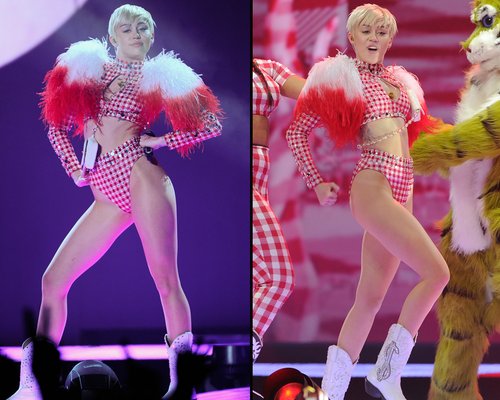 As well as being scary, her hospital stay was also "boring" as she craved being back on stage for her thousands of fans.
"I was crying because I was so bored," she said. "I'm laying here hooked to all these machines. Every two hours, some woman comes in and pokes me with a needle, just miserable.
"I'm just laying here with nothing to do. My sister went and bought me a bunch of DVD. I ended up doing way too much online shopping and whatever they had me one to make me not in pain, I made some very questionable choices on what I bought!"
The star is now back in Los Angeles and gearing up for the rest of her North American dates.
"I should be all good … it can happen for 5-27 days … so it can come back within those 27 days but I've been very good."
The 'banger'z tour heads over to the UK next month and she's reassured fans shell be on form for all her fans across the pond.
You may also like…