Miley Cyrus' Homeless Date To The 2014 VMAs Is Now Selling Her 'Video Of The Year' Award
30 August 2016, 16:51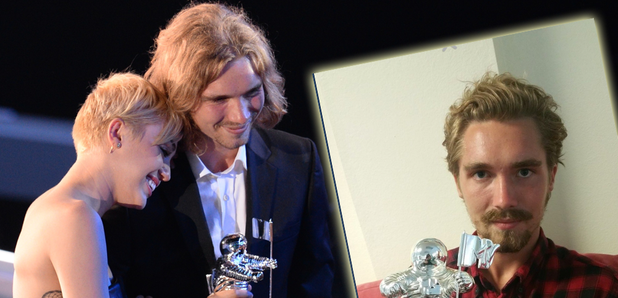 You can actually get your hands on it right now!!
As we know, the MTV VMAs always has some pretty major talking points.
This year's awards show was a pretty memorable one for quite a few reasons.
But in 2014, Miley stole the show when she won the main award of the night, 'Video Of The Year'.
Of course, it wouldn't be a Miley moment without some sort of controversy.
You might remember that Miley actually asked Jesse Helt, a guy who had formerly been homeless, to accept her award on behalf of 'My Friend's Place', a homeless centre for young people in Hollywood.
Jesse's name was even engraved into the award above Miley's!
But now, two years later, times have changed and Jesse is in need of some cash, so he's decided to put the 'moonman' trophy up for sale on eBay here.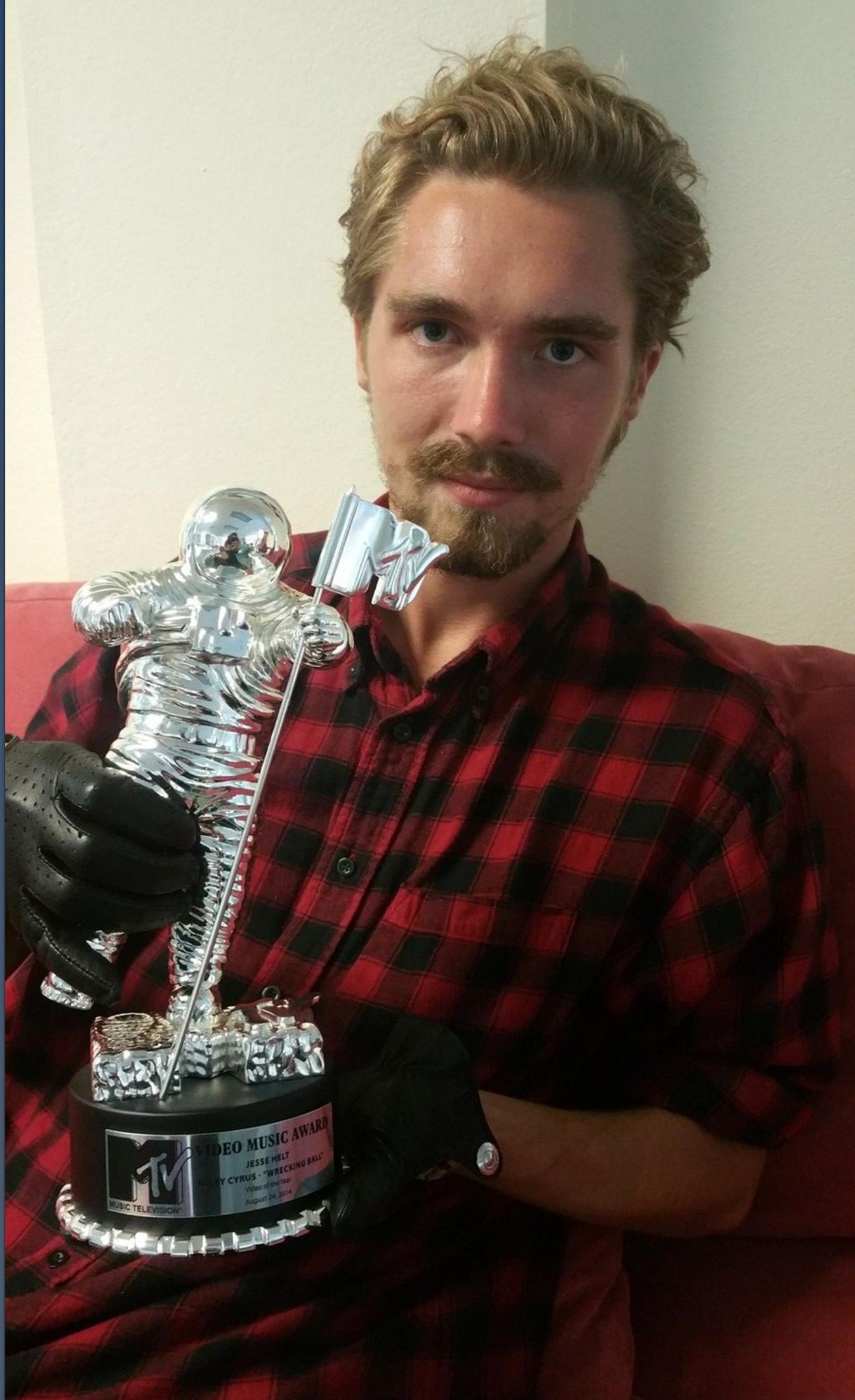 Picture: eBay
The description for the item says, 'In mint condition. Very rare one of a kind. No fingerprints.'
If you want to get your hands on this little piece of history, you'll need some pretty deep pockets.
Jesse has set the starting price at $10,000 and has also added a 'Buy It Now' price of $15,000.
According to TMZ, "People connected to Jesse tell us he's been on a hot streak -- he recently got a studio apartment in L.A. and he's expecting a baby in a few months."
So with a baby on the way, he's obviously in need of some cash and is happy to part with one of his most prized possessions.
We wonder what Miley thinks about it though!?
The bidding is set to end on 8th September, unless someone meets the 'Buy It now' price, so you've not got long to raise the cash if you want a 'moonman' trophy brightening up your bedroom!
You may also like...