WATCH: Lady Gaga Brought Out ALL The Hits For An Epic Super Bowl Halftime Show!
6 February 2017, 07:21 | Updated: 6 February 2017, 07:44
Lady Gaga's FULL Pepsi Zero Sugar Super Bowl LI Halftime Show | NFL
13:34
Let's just say Lady Gaga didn't disappoint!
The pop superstar opened her epic halftime set by singing "God Bless America" on the roof of the Super Bowl stadium before literally jumping off the roof and landing on the stage. Cue literally hundreds of memes.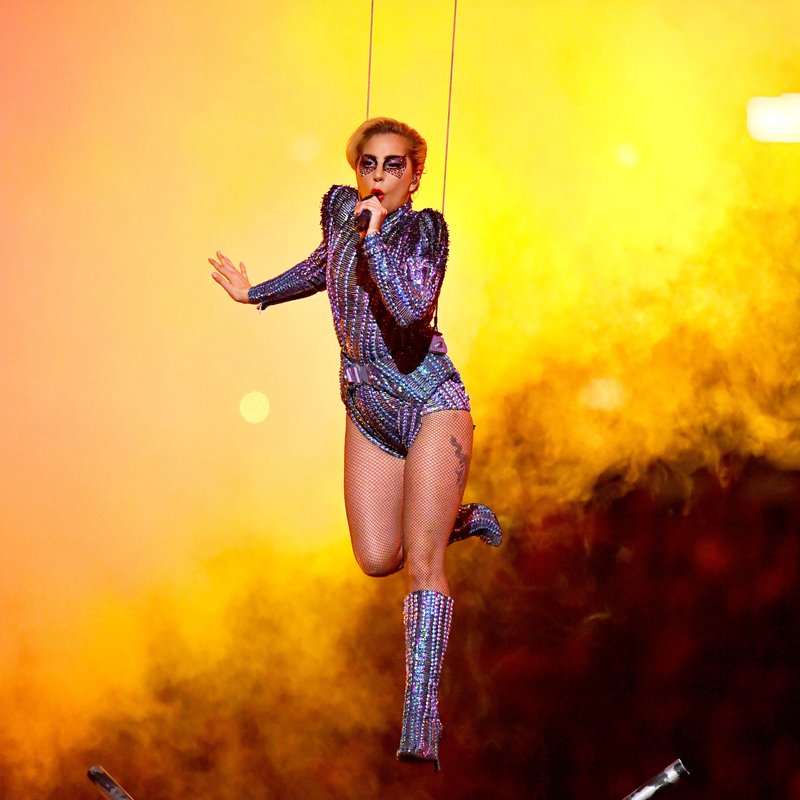 Picture: PA
From there, she put on her "Poker Face" for quite possibly the greatest Super Bowl show in halftime history that also included the hits "Born This Way," "Telephone," "Just Dance," "Million Reasons" and "Bad Romance." What a back catalogue though?
What's that? Four outfit changes? Sure. Talking on a crystal star phone? Well obvs. Flying drones? You bet. How about making a statement of tolerance and inclusion without being overly political? Only Gaga can.
Literally no one was ready for her to pole-vault off the roof.
the gasp when Gaga full on starfish lept off of the stadium

— Ben J. Pierce (@BenJPierce) February 6, 2017
And giving a shout out to her parents mid-set couldn't have been any cuter.
Imagine saying hi to your Mom and Dad as the half time performer at the Super Bowl?

— BRANDON EVANS (@bevansisme) February 6, 2017
We can't stop watching this timelapse video showing just how crazy the whole production is...all for just thirteen minutes!
Halftime timelapse. The coordination is ridiculous. #SB51 pic.twitter.com/kfEbpy6mvW

— Paul Dehner Jr. (@pauldehnerjr) February 6, 2017
You May Also Like