Lady Gaga Promises A "Real Rave Party" On 'artRave: The ARTPOP Ball' 2014 UK Tour - Audio
30 January 2014, 09:18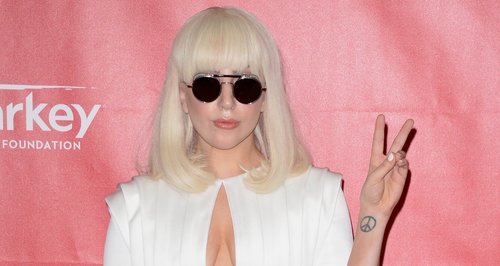 The 'Venus' star says she is excited to see the "street fashion and bad attitudes" of her UK fans.
Lady Gaga has teased exactly what her fans can expect when the 'artRave: The ARTPOP Ball' tour arrives in the UK this autumn.
Lady Gaga teases her 'artRave: The ARTPOP Ball' UK tour
This week the 'Do What U Want' star announced the UK leg of her latest world tour, and has promised a "real rave party" for the new show.
"The audience on the floor is inside of the stage. So there's two stages!" Lady Gaga revealed exclusively to Capital's showbiz reporter Kevin Hughes. "I interact with every single person that's there and it's a real rave party, I mean it's like lasers and lights and fashion and art.
"I'm excited for all my amazing UK fans with their street fashion and bad attitudes to show up and have a good time with me," Lady Gaga added.
Lady Gaga officially kicks off her 'artRave' UK tour on 15th October in Birmingham with shows across Glasgow, Manchester and London.
Tickets for Lady Gaga's new tour go on sale Saturday 8th February at 9am.