Lady Gaga Promises "More ARTPOP" Fresh From Announcing 'artRave' 2014 UK Tour Dates
29 January 2014, 11:24 | Updated: 27 March 2017, 16:31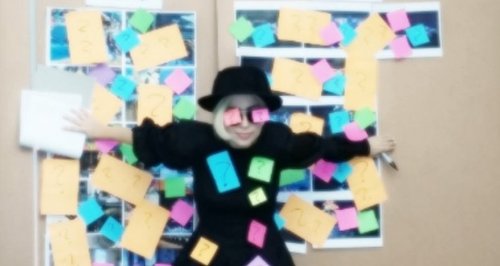 The 'Venus' star says she and her team are "100%" back on track creating new content for her fans.
Lady Gaga has promised she is "busy" working on more 'ARTPOP' plans for new releases and music videos, fresh from announcing the UK leg of her upcoming 'artRave: The ARTPOP Ball' tour.
The 'Applause' singer posted a picture last night (28th January) in front of a board covered in post-it notes of ideas for her next music videos and the tour itself.
She also promised fans "the wait will be worth it" and insisted she and her team are "100% back on track" after the unexpected delay of her 'Do What U Want' music video.
"I know you're anxious for more ARTPOP," Lady Gaga posted on LittleMonsters.com this week. "I am working so so so so hard and the wait will be worth it.
"We are 100 percent back on track and I'm busy creating behind the scenes," she added. "I miss you so much!"
#ARTPOP I live for this message: that NEW ART matters. Ure talents have value simply because they EXIST. Where Gaga? http://t.co/5RvfCqBKrj

— Goddess of Love (@ladygaga) January 28, 2014
Today (29th January) saw Lady Gaga announcing four dates for her new UK tour this Autumn, which begins on 15th October in Birmingham and runs across shows in Glasgow and Manchester before ending at London's O2 Arena on 23rd October.
[[ This video has been removed ]]