WATCH: Lady Gaga Breaks Down In Tears During GRAMMYs Acceptance Speech About Mental Health
11 February 2019, 10:01
Lady Gaga broke down as she accepted the GRAMMY Award for Best Pop Duo/Group Performance for 'Shallow'.
Lady Gaga had a big night at the GRAMMY Awards and gave one of the most moving speeches of the night as she accepted one of her awards, expressing her gratitude for A Star Is Born speaking about mental health.
WATCH: Miley Cyrus & Shawn Mendes Perform Stunning 'In My Blood' Duet At The GRAMMYs 2019
She took to the stage to accept the award for Best Pop Duo/Group Performance for 'Shallow' from A Star Is Born with her co-star, Bradley Cooper when she made her impassioned speech.
Gaga told the crowd at LA's Staples Center, "Thank you, thank you so much. I've got to thank God. Thank you for looking out for me, thank you for my family at home, I love you.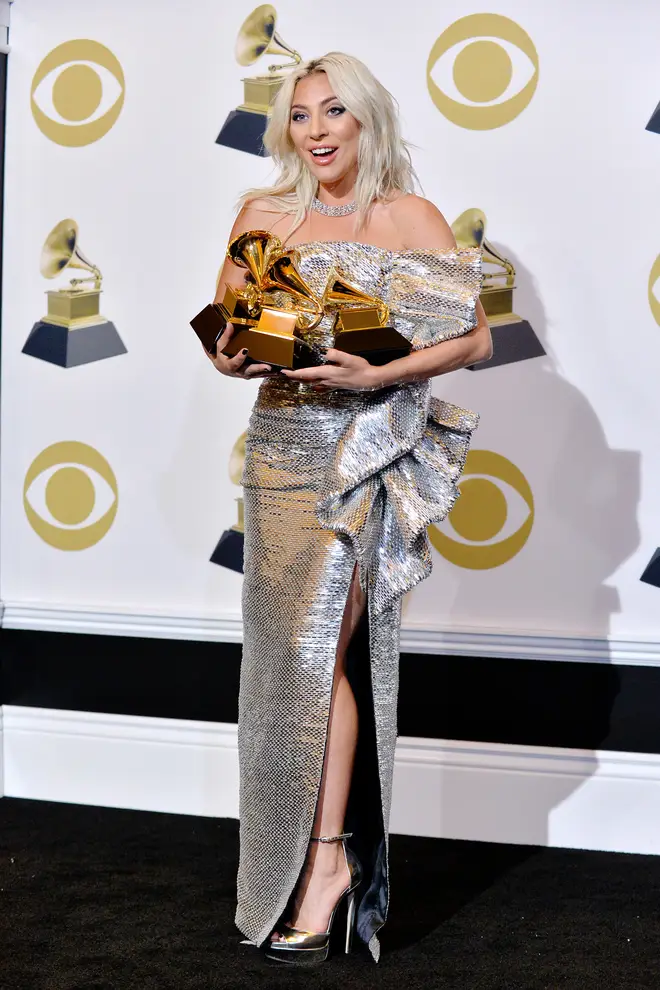 "Thank you, I wish Bradley was here with me right now... Bradley, I loved singing this song with you.
"If I don't get another chance to say this, I just want to say I'm so proud to be part of a movie that addresses mental health issues, they're so important. And a lot of artists, a lot of artists deal with that.
"And we got to take care of each other. So, if you see somebody that is hurting, don't look away.
"And if you are hurting, even though it might be hard, try to find that bravery within yourself to dive deep and go tell somebody and take them up in your head with you. I love you, thank you so much to the Grammys."
> Grab Our App For The Latest GRAMMYs Gossip!