WATCH: Justin Bieber Refused To Sing 'Despacito' Live, So His "Fans" Turned And Threw Objects At Him!
14 June 2017, 10:54
This escalated REAL quick.
Justin Bieber is currently riding high and strong at the number one spot on the Vodafone Big Top 40, with his Spanish-speaking song, 'Despacito'.
But ask him to sing it live, and you've got a whole different matter on your hands. Mainly, because he still hasn't quite learned all of the words.
> We Have So Many Questions About Justin Bieber's Instagram Live Of His Netflix & Chill Night In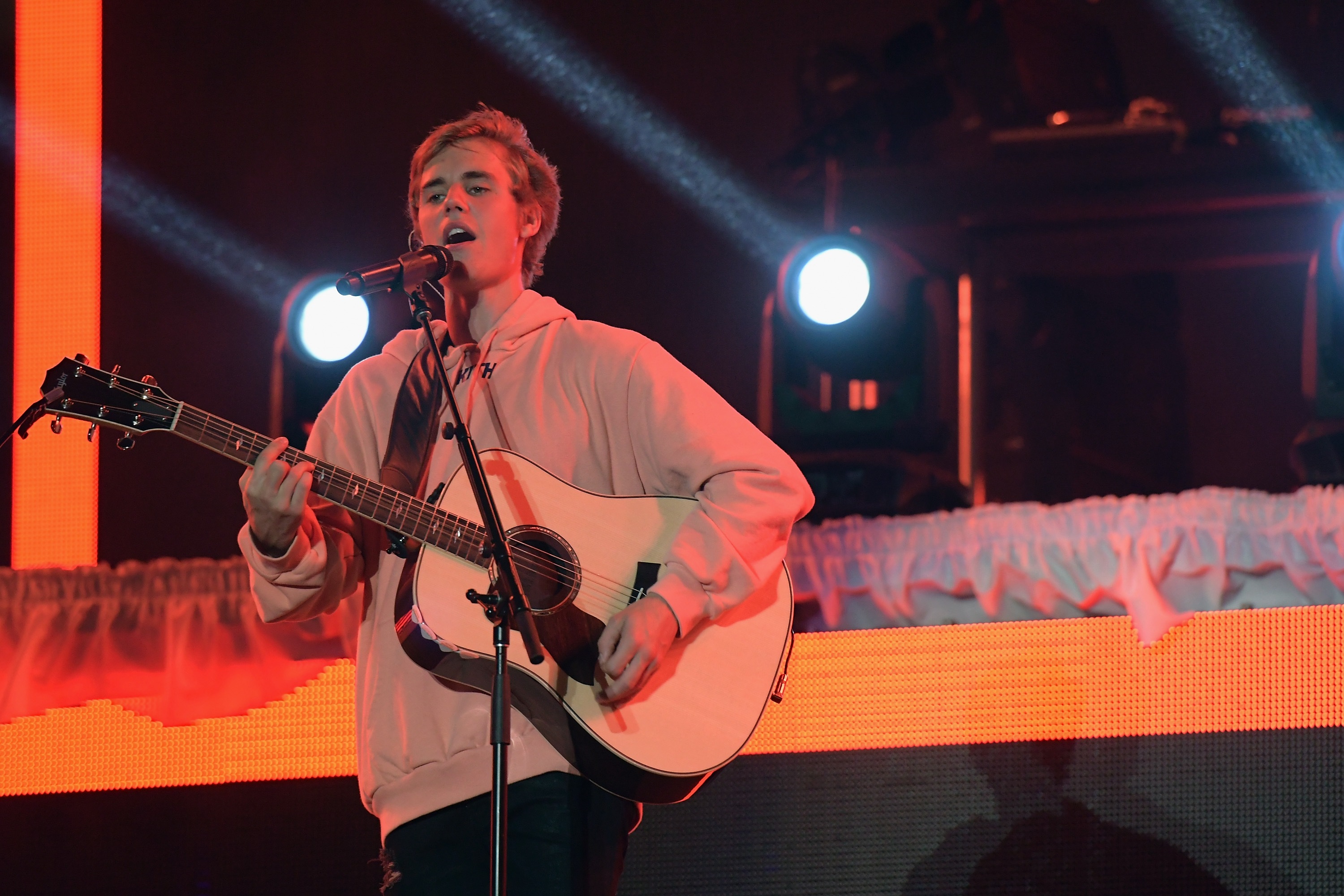 Pic: Getty
Tonnes of Bieber's fans were left pretty damn gutted to see their hero, Justin Bieber, perform live, but refuse to sing his current smash; his collaboration with Luis Fonsi and Daddy Yankee.
"I can't - I can't do 'Despacito' said the 23-year-old hitmaker as he hit the stage. This comes after a video of his was released showing him unable to actually recite the lyrics to the song.
Outraged that he still doesn't know the lyrics, one fan threw what most people believe to be either a shoe or a bottle at the 'Sorry' singer. Although, this is Justin we're talking about, and - seeing as he has the skillz that pay the billz - he dodged it like a boss and carried on with his performance.
> Download Our App Now, And We'll Play 'Despacito' As Much As You Like. We're So Good To You!
The audience, however, still weren't too pleased and took to Twitter to express how raging they were about Bieber missing this from his set.
We mean, we're not gonna judge - we're still singing "Despacito. Can some please give us a Dorito?" That - that's the lyrics, right?!
If you need proof that Justin Bieber knows what he's doing on stage, just check out his performance for #OneLoveManchester...