We Have So Many Questions About Justin Bieber's Instagram Live Of His Netflix & Chill Night In
31 May 2017, 17:02 | Updated: 31 May 2017, 17:18
But why?
We have so many questions about Justin Bieber's latest Instagram live event.
He went live on the social media platform this week in order to give his fans a taste on what a night in with the popstar looks like.
> Justin Bieber Stopped In The Street To Sing Along With A Young Girl Busking & Hung Out With Fans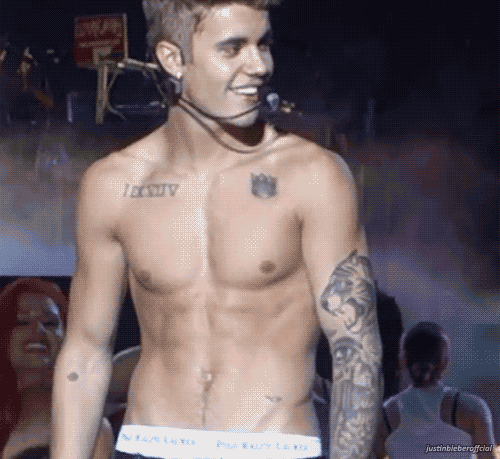 (Pic: Giphy)
Naturally, Biebs was topless, although did drape a towel over his shoulders at one point and dug into a tub of Neapolitan ice-cream…
… and in a sick twist of fate, he tucked into the STRAWBERRY FLAVOUR first.
SORRY WHAT?
All about the chocolate ice cream.
Oh yeah, and in an even weirder turn of events, he added jalapeño popcorn to it (sure) and enjoyed watching Boy Meets World (strong choice).
But we have some questions:
WHY does he start with the strawberry ice cream? What is this madness?
Is he always this messy to live with? Not sure how we feel about that.
Why did he choose to watch 'Boy Meets World'? Of all things...
He says he's 'bored'. HOW ARE YOU BORED? YOU'RE THE BIGGEST POPSTAR IN THE WORLD.
This ain't no advert, why are you draping your towel over your shoulders like you've just filmed a perfume advert and you're getting out the sea?
Why aren't you talking to us?
What's with the little life lesson/pep talk situation at the end?
Considering he sat in silence for the majority of the 9 minute video, Justin still had an influx of comments and over 150,000 people watching. He did end it with some stellar life advice: "Make good decisions. Be kind to people".
Remember when Bieber hung out in the street with his fans and supported a local busker?