Justin Bieber's Paparazzi Confrontation Supported By Liam Gallagher
11 March 2013, 11:56 | Updated: 27 March 2017, 16:31
The Beady Eye frontman delivers a message of praise on his Twitter account to the teen star.
Justin Bieber's recent altercation with paparazzi in London has caused Liam Gallagher to take to his Twitter account to praise the teen singer.
The Canadian star was seen confronting photographers outside his hotel in London last week – which gathered support from several stars in the music world – including Professor Green and One Direction.
Speaking on his social networking account, the Beady Eye and former Oasis frontman said: "Wow Yeah Justin Bieber Rules ! LG x"
The message was also retweeted by Justin on his Twitter account.
Following a stay in the capital which included walking around in a gas mask, showing up two hours late for a gig and collapsing on stage, several media outlets reported that Justin had vowed never to return to the UK.
The 'As Long As You Love Me' singer has since responded, calling the claims nonsense and said he would be back.
Wow Yeah Justin Bieber Rules ! LG x

— Liam Gallagher (@liamgallagher) March 9, 2013
His behavior in the UK was also blamed on his home location of Los Angeles with friends of the teen apparently reaching out and wanting the singer to relocate to be further away from the spotlight.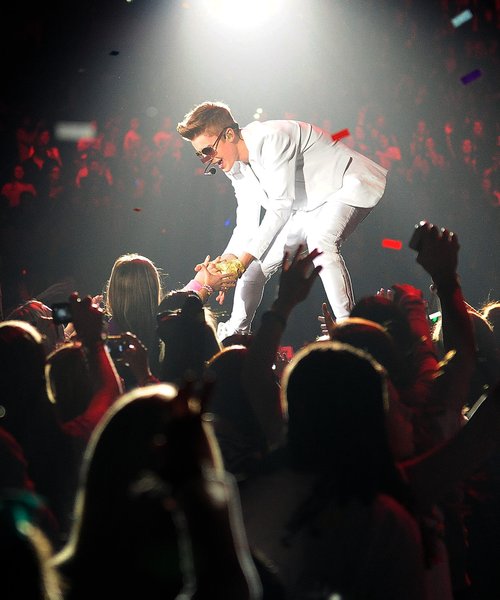 R&B star Ne-Yo also told Capital FM that he would be willing to help Justin in any way he can to overcome his public troubles.
Check out a playlist of some of Justin Bieber's biggest tracks below:
[[ This video has been removed ]]