Justin Bieber Reveals He's Marrying Hailey Baldwin Sooner Than We Thought
31 July 2018, 15:45 | Updated: 31 July 2018, 15:48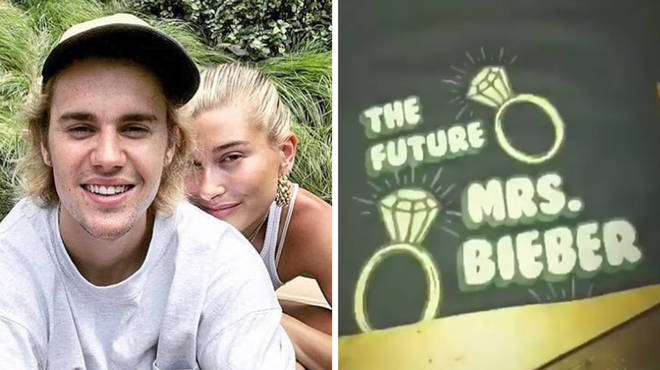 Justin Bieber has claimed that his marriage to Hailey Baldwin is gonna be happeneing sooner rather than later.
When Justin Bieber and Hailey Baldwin got engaged, we wondered how long it would take for the pair to actually walk down the aisle and now, according to Bieber himself, it won't be long at all.
> WATCH: Shawn Mendes Texted Hailey Baldwin Straight After Her Engagement To Justin Bieber
According to Justin, his marriage to Hailey is the next thing on his agenda following the release of his latest single 'No Brainer' alongside DJ Khaled, Quavo and Chance The Rapper.
As Justin and Hailey left their car recently, they were swarmed by paparazzi who quizzed Justin on his engagement and asked him what's next following 'No Brainer'. Justin replied "Getting married" to which he was asked who the lucky lady was.
Gesturing towards Hailey and smiling, Justin's response indicated that we wouldn't be getting any more new music from him before the couple's big day, so does that mean it could be just around the corner?
Hailey's bridesmaids were recently 'revealed' by her aunt in an interview, so with the details seemingly coming into place, they might even be married before the end of 2018!
> Download Our Free App For All The Latest Justin Bieber News!