Justin Bieber & Hailey Baldwin Wedding: Bridesmaids Revealed
19 July 2018, 16:22 | Updated: 19 July 2018, 16:24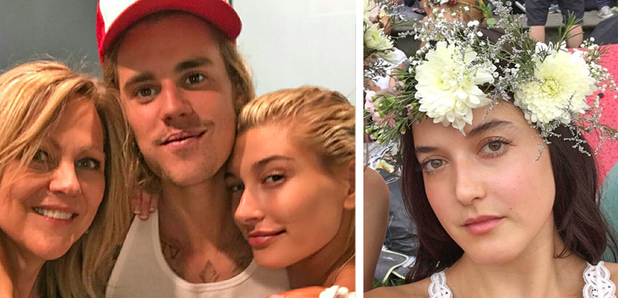 Justin Bieber and Hailey Baldwin have only just gort enagaged, but their bridesmaids have already been revealed by a family member!
Justin Bieber and Hailey Baldwin's wedding is undoubtedly set to be one of the most talked about events when it eventually happens, but so far we don't really know much about it at all!
However Kim Basinger, the mum of Hailey's cousin Ireland Baldwin, has revealed details about the bridesmaids that we weren't aware of and now we're getting very excited about the whole thing.
> WATCH: Shawn Mendes Text Hailey Baldwin Straight After Her Engagement To Justin Bieber
Speaking at LA's Last Chance for Animals protest, Kim claimed, "Oh, it'll be fun. [Hailey's sister] Alaia and Ireland, they're in the wedding. So believe me, I just—it's cool! I think it's sweet. It's a very sweet thing. Happiness…We're living in some really dire times right now."
Hailey was the maid of honour at her sister Alaia's wedding a few years ago and many people are now specualting that she could be returning the favour for Hailey after this news.
Fans have also been suggesting that Justin's half-brother Jaxon and his half sister Jazmyn could be involved in the ceremony too, but he's remained tight lipped on any specific wedding details so far.
Grace; Omg will Justin and Haileys wedding be on tv? I can't wait to see Haileys dress? What will Jaxon and Jazz be to Hailey? ....
Someones excited!

— Sam&Grace (@TheBiebFam) July 10, 2018
Imagine the wedding of Justin, that our little man has grown up and found a woman that makes him happy, a ceremony full of love and happiness, Jaxon and Jazz wearing the rings, Pattie give a speech. Without words, your second family we will always be by your side. @justinbieber

— ari (@ariadnacb1) May 20, 2018
> Download Our Free App For All The Latest Justin Bieber News!