Jason Derulo - 'Trumpets' (Official Video)
5 November 2013, 09:50 | Updated: 27 March 2017, 16:31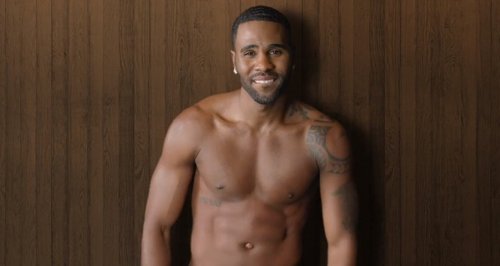 The 'Other Side' singer is back with a naughty video for his latest 'Tattoos' single.
Jason Derulo's imagination springs to life in the music video for his next release 'Trumpets'.
[[ This video has been removed ]]
The 'Talk Dirty' singer's latest release from 2013 album 'Tattoos' sees the singer trying to get close with the girl of his dreams.
However, every time Jason goes in to kiss the lady he's interrupted by a band that burst in mid-song to break-up the moment.
The video for 'Trumpets' also sees Jason showing off his toned, muscular physique and his impressive dance moves.