WATCH: Jason Derulo Would Like To Do WHAT To Carly Rae Jepsen...?!
28 May 2015, 08:07 | Updated: 28 May 2015, 08:37
Schooling Capital on how to 'put it down', Jason Derulo swipes on Tinder to some of pop's finest ladies.
After getting busy promoting his new single 'Want To Want Me' on none other than dating app Tinder we just HAD to introduce Jason Derulo to our very own RADIO TINDER!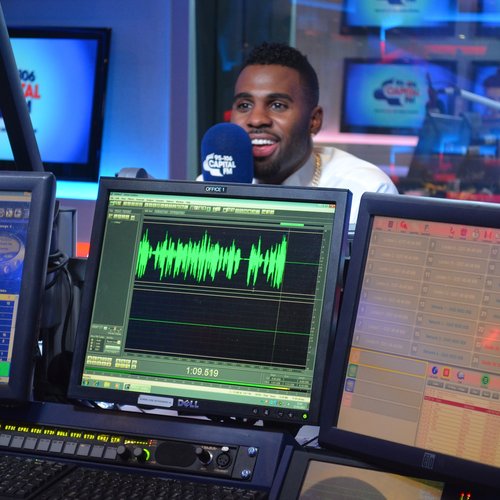 Dave Berry and Lisa Snowdon put Jason Derulo in the hot seat as he is forced to swipe left (yes) or right (no) on fellow Capital STB artists; Rita Ora, Ariana Grande and Carly Rae Jepsen.
Soon to be face-to-face with his potential matches, find out if this could be a recipe for love OR disaster...
Turns out there's not one but a SEVERAL ladies on from our Summertime Ball 2015 With Vodafone line-up who Jason Derulo would 'put it down on'.
For more exclusive celebrity interviews make sure to listen to Dave Berry and Lisa Snowdon Saturday from 6am.
Watch Paris Hilton reveal she's on Tinder: