PHEW. Jason Derulo Sets The Record Straight About The Injury That Needed '20 Stitches'
9 February 2016, 10:23
Jason Derulo rushed to hospital after injuring himself on tour: Star forced to have '20 stitches
01:48
The fans were seriously worried after Jason's girlfriend's Snapchat story seemed to show him getting stitched up – but he's doing fine!
He's set the record straight - yesterday we were wincing at the news that Jason Derulo needed 20 stitches after cutting his leg open on stage... but it turns out his injury wasn't quite as bad a s his girlfriend made out!
Jason's girlfriend, Daphne Joy, shared the experience on Snapchat as she watched while he had his leg 'sewn up' after he apparently cut it while dancing at an aftershow party at Le Loft Metropolis nightclub in Paris - but Jason took to his own Snapchat to tell fans what REALLY happened this morning.
The 'Talk Dirty' star revealed that rather than needing 20 stitches he actually had... none. Speaking on Snapchat he revealed, "Let me set the record straight. I was a little intoxicated when I said I had 20 stitches, I actually didn't have any stitches at all. I did injure my foot though.
"While I was on the bus I was barefoot and I stepped on the sharp edge of an AC vent but nothing too serious, I assure you. If you've been to my shows in the past couple of days you know it's nothing really serious but the hospital was nice enough to come on the bus and treat my little cut, so that's about it."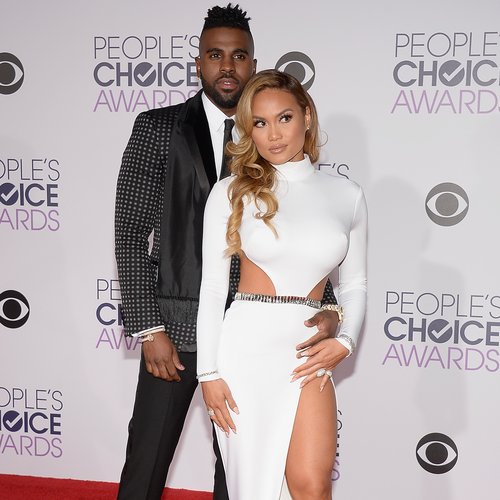 In the original video you can see Jason getting treated by the medical team before asking if he would be alright to dance on the leg the following night, telling the medics "Do you think I can bear it for the people? Thousands of people are waiting" – well, the show must go on, we suppose!
Well, we're VERY glad the lovely Derulo is still in one piece - we're sending you a nice pair of slippers to wear on your tour bus to prevent any further injuries!