Jason Derulo's Song Cover Of Sam Smith's 'Stay With Me' Just Blew Us AWAY!
14 January 2015, 11:04 | Updated: 14 January 2015, 11:27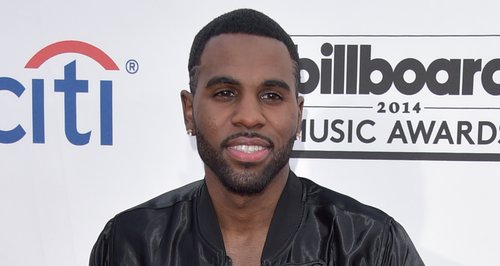 Hit play on Jason Derulo's amazing cover of the hit track, and prepare to be amazed!
Jason Derulo ALWAYS impresses us… but he's taken things next level with this new Sam Smith cover!
The 'Talk Dirty' singer has put his own spin on the 2014 mega-hit 'Stay With Me', and it's got a TRUE Derulo flavour to it! Sam Smith would be proud!
And judging from the response to his recording of Sam Smith's Vodafone Big Top 40 number for Spotify, the fans are loving it just as much as we are!
@jasonderulo Stay with me Is Beautiful pic.twitter.com/7l3YlyISmq

— Kendra Vargas (@kendra_vargas) January 13, 2015
best one yet #jasonderulo #staywithme @jasonderulo LISTEN!!!!!! pic.twitter.com/xhD4kEPYGM

— Jose Campuzano (@Josecr30) January 13, 2015
Jason Derulo's last album 'Talk Dirty' dropped in 2014. Here's hoping for a NEW one in 2015 too!
You may also like...