Summertime Ball Dance-Off: It's Pitbull Vs Jason Derulo!
11 June 2015, 13:30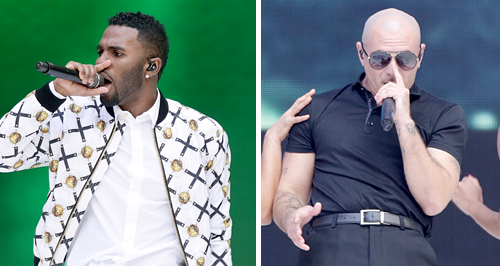 They are two of the SMOOTHEST men in the biz, but who is the master at throwing down some silky moves? It's time for another dance-off!
Whether you had the time of your lives with Pitbull or talked dirty with Jason, there was no doubt this pair whipped Wembley Stadium into a frenzy with their mega HOT music sets.
But the question we ALL need answered is who showed off the BEST moves at this year's #CapitalSTB?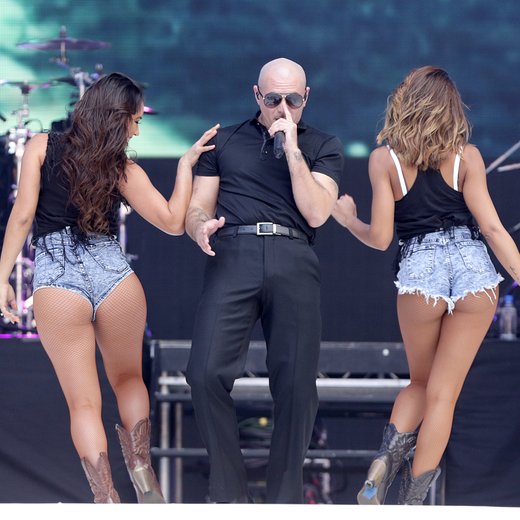 Enough of the pleasantries, let's get it on!
1. Sexiest move of the show?
Ok...this one may not be a fair fight but they both DID remove an item of clothing...glasses count right?
2. Most 'on-point' rhythm
Just look at that drumming action from Mr. Worldwide. It literally looks like someone has wound up a huge key on his back for four hours and let go.
3. It getting hot in here? It's the 'steamiest moment'.
The eye candy on display right here is just outstanding and we get the feeling a few of you have a sweet tooth.
4. The 'super stylish spin'
Because nothing is better than just spinning around like a five year old in front of 80,000 people.
5. The fan favourite 'hip thrust'
It truly is hard to pull this move off however both seem to do it with complete ease. They are world famous R'n'B stars, even if it looked terrible, it would still be AWESOME.
You may also like...
WATCH: Pitbull gets 80,000 people to their feet with Ne-Yo at the #CapitalSTB 2015!
WATCH: Relive Jason Derulo's INCREDIBLE #CapitalSTB performance of 'Want To Want Me'