Jason Derulo To Release New Song 'Wiggle' Featuring Snoop Dogg As Next Single
19 March 2014, 11:33 | Updated: 19 March 2014, 11:34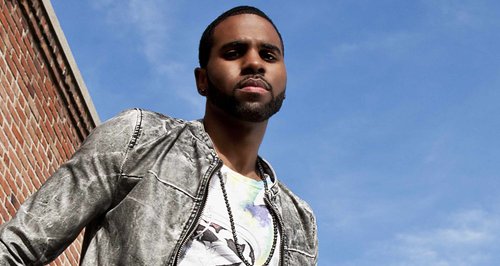 The 'Other Side' star also confirms the release of a new album called 'Talk Dirty' in the US.
Jason Derulo has revealed plans to release a song called 'Wiggle' featuring Snoop Dogg as his next single, as well as confirming a new US album release.
The US star launched 'Tattoos' as a full album in the UK in 2013, but only release it as a short EP in America, and has now confirmed the release of a new record called 'Talk Dirty' for release later this year.
"I probably shouldn't tell you but my next single is called 'Wiggle' and it features Snoop [Dogg], and man it's one of the most fun records you've ever heard in your life," Jason teased to MTV News. "It's the most excited I've been about a song I wrote in my entire career.
"I've been performing it on the road, even though I'm not supposed to, but like I told you, you only live one time."
The 'Trumpets' star also opened up about how new record 'Talk Dirty' will be different from his US EP 'Tattoos' last year.
"A lot of the album is fun, a lot of it is upbeat, feel-good music, but there is an emotional portion to the album too, it months in a lot of different ways," Jason revealed. "You heard the first portion of the album on songs like 'The Other Side' and 'Marry Me', but then it switches to the other side with 'Talk Dirty'.
"It represents everything I've got everything I was feeling in the moment," he continued.
Jason Derulo has yet to announce whether his new album 'Talk Dirty' will see a UK release.