Jason Derulo Unveils New Song 'The Other Side' And Talks Jordin Sparks Team-Ups – Audio
18 April 2013, 12:56 | Updated: 18 April 2013, 12:58
The 'It Girl' singer has unveiled the first new track from his next album.
Jason Derulo has unveiled his brand new single 'The Other Side' this week.
The 'Whatcha Say' star has been busy working on his latest album all year and for the majority of 2012 after fracturing his neck.
The singer also got together with Jordin Sparks during this time, and Jason told MTV that the pair have collaborated on tracks for his album.
"We kind of butt heads in the studio, a little bit," he explained. "We kind of work differently and we're very used to being in the studio, but being in the studio our way.
"So you know, it could get kind of ugly in there sometimes but we made it happen. It's a beautiful thing. We did a few songs together; one will be on her album, one will be on mine."
The US star also revealed how he likes to be in control of as much as possible when he heads into the studio.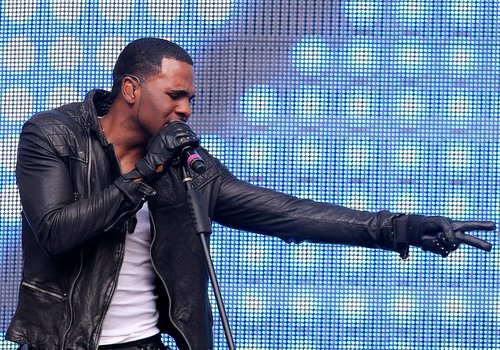 "I'm a perfectionist, but more importantly, I'm a control freak in what I want things to sound like, and she's the same way," he added. "It's just that. I mean we made it happen. In the end, it's not like crazy anger or anything like that."
The song is the first since his last release 'Undefeated' – which was written with the help of viewers from American Idol.
Listen to a clip of Jason Derulo's new song 'The Other Side' below: