Jason Derulo Says His Little Mix Collab On 'Secret Love Song' Is About A Real Affair!
2 November 2015, 15:40 | Updated: 5 December 2018, 15:15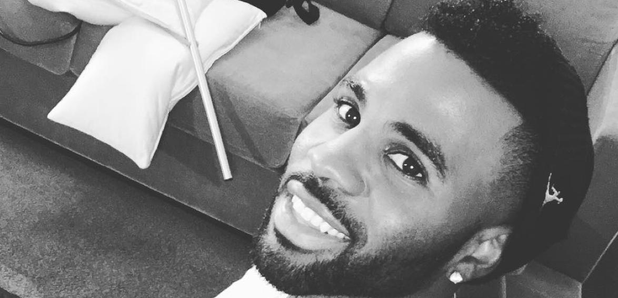 The 'Want To Want Me' star revealed that his lyrics resonate with an affair he was having in his real life. Naughty!
We're already ridiculously excited for Jason Derulo's joint track with Little Mix and we haven't even heard it yet – but the 'Want To Want Me' star has revealed that the lyrics are about a real life affair.
Jason revealed that he decided to team up with the Little Mix ladies after hearing their cover of his song and thinking they were "awesome". He told Digital Spy, "I saw a cover that they did of 'Want to Want Me' and thought it was awesome.
"I'm in America so I wasn't super familiar with them, but once I heard the cover, I went and did some research and I liked the stuff that they've done. They then sent me this song, which I thought was awesome so I came in and put my own twist on it."
And that twist was adding his own experiences of having an affair into the lyrics. He explained, "I told a true f**king story about this girl that I am really into but she has a boyfriend but we still do our thing."
Jason also revealed that he originally wanted to give his hit song 'Want To Want Me' to other artists, but when everyone was fighting over the track, he decided to keep it for himself!
Jason revealed, "I had no idea it was going to be a big hit, almost to the point where I was actually shopping the song to other artists.
"It wasn't until every male artist in the industry wanted it and people were really raving about the song that I was like, 'Oh s**t - this is not only a song that can make my album, but one that could be my first single'."
'Secret Love Song' will be revealed when Little Mix's 'Get Weird' album drops on 6th November and Jason Derulo will be performing at Capital's Jingle Bell Ball with Coca Cola, with tickets going on sale on Friday (6th November) at 8am!