WATCH: Jason Derulo Is Barely Recognisable As He Takes On 'Superfreak' On Lip Sync Battle
5 April 2016, 10:26
Jason donned a full on wig and pulled out his FINEST moves for his hilarious turn on Lip Sync Battle…
We've always been big fans of Jason Derulo but we reckon we love him a little bit more after seeing this – he's taken on 'Superfreak' on Lip Sync Battle and he's barely recognisable in his costume!
Jason donned a full on wig and surrounded himself with sexy ladies for his performance of 'Superfreak' – and OF COURSE those famous Derulo dance moves were out in force too.
'Superfreak' was a hit for Rick James back in 1981 – wayyy before Jason was even born – but he paid homage to the music video, including a routine with a park bench as well as the iconic dreads and sparkling shirt split to the waist. Phew!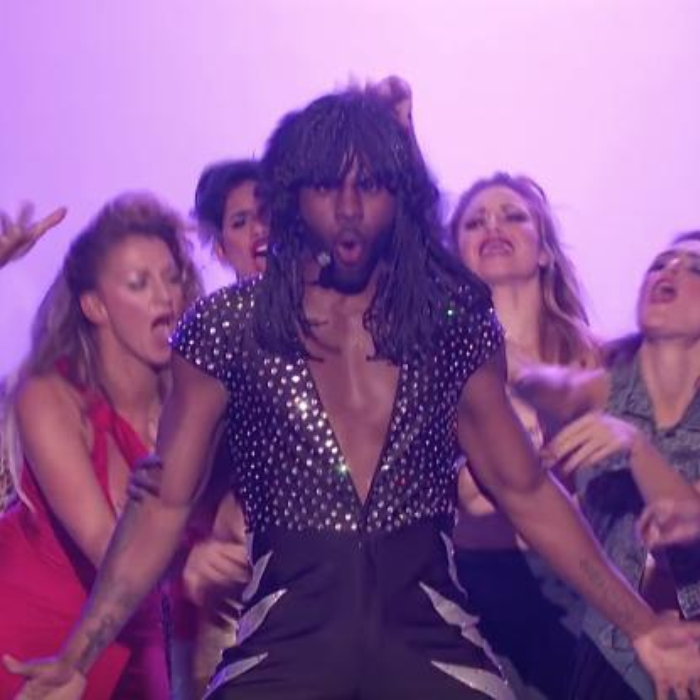 We would crown him the winner just for this performance alone, tbh.