WATCH: Jason Derulo And James Corden Form A #Bromance In HILARIOUS Carpool Karaoke!
5 November 2015, 08:57 | Updated: 5 November 2015, 08:58
Jason Derulo Carpool Karaoke
09:37
OK this pair need a team-up, like, now! Especially now we've seen James' Derulo-esque moves!
OK we didn't think we could love Jason Derulo any more than we already did. WE WERE WRONG!
The 'Want To Want Me' star has teamed up with James Corden for a cheeky trip of Carpool Karaoke and, let's just say there may be a new celeb bromance on the cards after this one!
These boys LOVED each other from singing along to Jason's hits together to James getting dancing tips… and even quizzing the US superstar on his success with the ladies. Trust us, there's some revelations!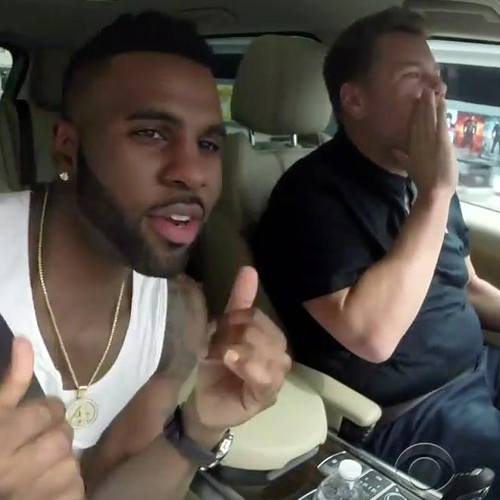 You may also like..