Jason Derulo Is Changing His Name... To That Of A Famous Crisp — We Kid You Not!
1 June 2015, 08:13
Watch Jason Derulo make the decision to change his name live on Capital with Dave Berry and Lisa Snowdon.
In order to take to the Wembley stage on 6th June, Jason Derulo MUST change his name to Jason (wait for it) De-Hula-Hoop!
Something we do EVERY year when it comes to the Summertime Ball with Vodafone is our #BallBusters!! It's simple, in order to keep his slot on our star studded Capital STB line up Jason MUST answer some tough questions set by Capital's Dave Berry and Lisa Snowdon.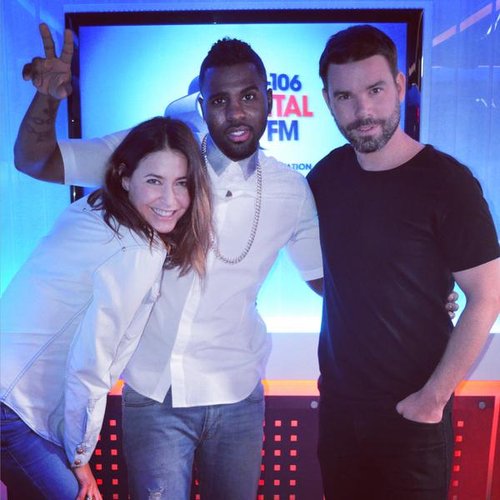 "Right now I'm really hungry so..." Jason taste tests the salty crisp before actually agreeing and endorsing the Hula Hoop.
"When I go on stage they're gonna be screaming Hula Hoop, Hula Hoop, Hula Hoop!". Yes, yes they are Jason.
However, seeing as this is a hypothetical situation we can't actually promise that cheque will be delivered in the mail Jason, sorry.
For more exclusive celebrity interviews make sure to listen to Dave Berry and Lisa Snowdon Saturday from 6am.
Check out which fellow STB star Jason would like some time with in his dressing room at the Summertime Ball 2015: