Jason Derulo's Covered A Lion King Classic - Stop Laughing, It's Actually REALLY Good!
21 October 2015, 11:47 | Updated: 21 October 2015, 14:16
Jason Derulo - Can You Feel the Love Tonight / Nants' Ingonyama
03:50
Oh and there's a whole ALBUM to come, featuring the likes of Ariana, Jessie J and Ne-Yo!
Guys – we're not trying to alarm you or anything but there is a WHOLE ALBUM of celebrity Disney song covers coming out, and Jason Derulo's given us the first track.
Jason's covered 'Can You Feel The Love Tonight' from The Lion King (complete with the amazing Zulu bit at the beginning) and made the Disney classic totally acceptable for adults too. (Because who really needs an excuse to listen to Disney songs?)
The EVEN BETTER news is that Jason's cover is part of a whole Disney covers compilation album featuring the likes of Ariana Grande, Jessie J and SO many more of the biggest artists around.
Jason said of his cover, "I felt like it was the song that touched me the most out of all Disney movies, out of all Disney songs that I've experienced. When that song plays within the Lion King, it just makes you feel something. It brings you to tears.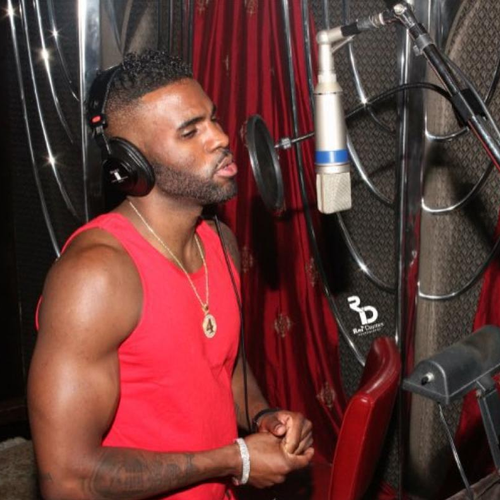 "Even watching that movie as a grown-up, I mean I feel like that song just brings something out of you. At any age. You know, you can go to see the Lion King on Broadway, and that song just makes you feel something instantly."
'We Love Disney' will drop on 30th October, and everyone from Ne-Yo to Fall Out Boy (yes, really) have got involved to create a cover of their favourite Disney songs.
The full track list for 'We Love Disney' is:
'Friends Like Me' (Aladdin) - Ne-Yo
'Part Of Your World' (The Little Mermaid) - Jessie J
'Can You Feel the Love Tonight / Nants' Ingonyama' (The Lion King) - Jason Derulo
'The Rainbow Connection' (The Muppet Movie) - Gwen Stefani
'Zero To Hero' (Hercules) - Ariana Grande
'In A World Of My Own/Very Good Advice' (Alice In Wonderland) - Jhené Aiko
'I Wanna Be Like You (The Monkey Song)' (The Jungle Book) - Fall Out Boy
'Colours Of The Wind' (Pocahontas) - Tori Kelly
'A Spoonful Of Sugar' (Mary Poppins) - Kacey Musgraves
'Everybody Wants To Be A Cat' (The Aristocats) - Charles Perry
'A Dream Is A Wish Your Heart Makes' (Cinderella) - Jessie Ware
'Let It Go' (Frozen) - Lucy Hale & Rascal Flatts
'It's A Small World' - Various Artists
Bonus tracks on Deluxe CD:
'It's Not Easy Being Green' (The Muppet Show) - Brenna Whitaker
'A Whole New World' (Aladdin) - Yuna
BRB, we're off to hold our cat up in the air and pretend we're showing Simba off on Pride Rock.