Ed Sheeran - 'Perfect'
9 November 2017, 12:19 | Updated: 9 November 2017, 12:20
Time to fall in love with Ed all over again!
Ok, it is official. Ed Sheeran has just made every single person on the planet fall in love with him thanks to his brand new music for 'Perfect'.
Ed's 'Divide' album has continued to dominate every single 2017 record and it is pretty easy to see why. 'Perfect', Ed's fourth single from the LP follows on from his Ireland-inspired 'Galway Girl' and is one of the most Christmassy (yes that's a real word) music video you'll ever see.
> #CapitalJBB 2017 - Ed Sheeran, Taylor Swift, Sam Smith, The Chainsmokers & More Confirmed For The Jingle Bell Ball Line Up!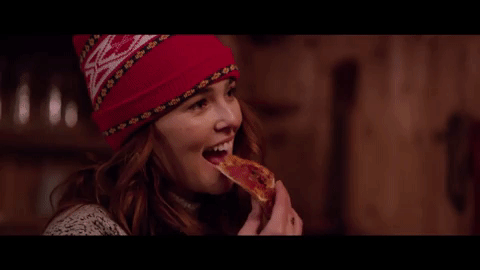 via: GIPHY
The video itself stars Zoey Deutch of 'Beautiful Creatures' fame and Ed himself showing off his acting skills once again.
Set mainly in a ski resort, we see Ed and Zoey dance together, sing karaoke, eat pizza and of course we KISS (heart genuinely melting over here).
> If You're A Die-Hard Sheerio, You NEED To Download Our App...Like Now
If you needed any more reason to fall in love with the single, this music video will give you them by the millions!
Remind yourself of Ed's 'Galway Girl' video whilst you're here!