Ed Sheeran Talks Being An X Factor Judge And Writing For Boybands
30 September 2014, 16:00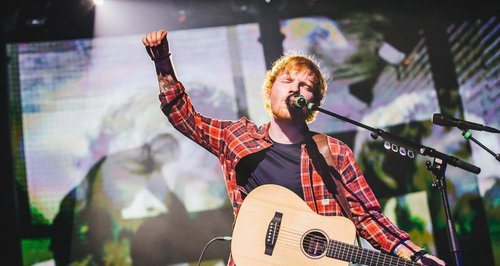 Ed Sheeran talks exclusively to Capital about why he wouldn't want to be an X Factor judge just yet and about writing for One Direction.
Ed Sheeran has pretty much achieved every accolade in the music industry at the age of 23 – well, how many other people can say they have had a number one song in 64 countries at the same time – but the humble singer doesn't think he would be ready to judge other music hopefuls.
Max quizzed Ed on whether he could see himself on the panel of a show like the X Factor. He admitted, "I don't know, I'd do the judges houses or something but I don't know if I could ever be – yet – the person who sits behind a buzzer and tells you whether you can make it or not."
"Just because I find it a bit odd, me being a 23-year-old. I did The Voice in LA with Christina Aguilera and I was telling people twice my age how to sing and I found that really weird. Because I was like 'I haven't been doing it as long as you so, actually, you probably know more than me'. So I think until I'm at a stage where you're Louis Walsh and you've been in the industry for like 20, 30 years… I would listen to his opinion."
And while he won't be volunteering to be a judge any time soon, Ed has been keeping himself busy with, well, pretty much with being one of the world's biggest pop stars and writing for a little band called One Direction.
Ed penned a song for the boys next album and told Max what we can expect. He said, "I got a text today saying it's definitely on the album. I wrote it in a hotel room in Cologne and I wrote it specifically for them."
"It's the first time I've done that, so it's a One Direction song rather than a 'me' song that they record. It's kind of a little bit of everything, it is ballad-y but it is up-tempo at the same time. I wrote it by myself and I first played it to Simon Cowell and he really liked it and then they all heard it and vocalled it."
We can NOT wait to hear it!
You May Also Like…