Ed Sheeran's Fans: 9 Ways You Know You're One Of The #Sheerios
14 January 2014, 09:27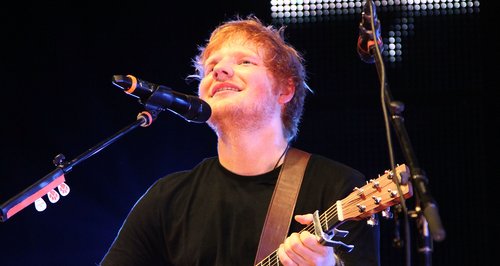 With the #BestFans2014 voting now open... see whether you're one of Ed's biggest fans!
Capital has launched its 2014 search for the BEST fan base in pop today and Ed Sheeran and his #Sheerios are up for the grand prize!
The Sheerios have supported their man Ed over the past several years following his phenomenal success with debut album '+', as well as the incredible amount of live shows Ed puts on each and every year.
Can the Sheerios give Ed the #BestFans2014 prize this year to help his 2014 get off to an incredible start?
1). Ed's AMAZING fancy dress costumes make your try SO much harder at parties!
2). Ed Sheeran in a suit makes you want to start a campaign for him to be the next James Bond!
3). Whoever this woman is... you're pretty jealous!
4). If Ed and Taylor are on stage together... nothing else matters!
5). When the 'I See Fire' video dropped... it was the best day EVER!
6). Sheerios... this tweet is for YOU! #SeeYouOnTour
for my first UK arena tour on sale I'd say its going well so far. thank you everyone whos got tickets x

— Ed Sheeran (@edsheeran) January 10, 2014
7). You listen when Ed gives you some GREAT advice:
8). You know that pop's BEST #bromance is these two kids...
9). This is still your FAVOURITE GIF EVER!!
With Ed having just announced a brand new tour as well as promising new music in the next few months, now could be the time for the Sheerios to take back the spotlight!
Get voting for Ed to win by tweeting @CapitalOfficial using the hashtag #EdSheeranBestFans2014!