Ed Sheeran Confirms Usher Collaboration Details
7 May 2014, 11:56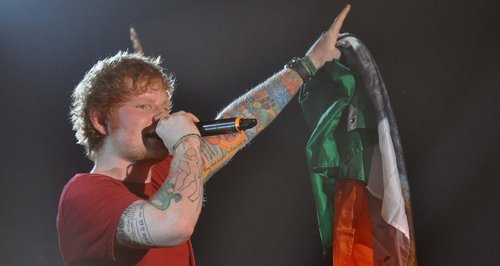 The 'Lego House' sing has made a new tune with the R&B superstar.
Ed Sheeran has confirmed that he's written a track with R&B superstar Usher.
The 'Lego House' star admitted the whole process was very "random" and that it occurred during Passover.
Producers Diplo and Skrillex were also involved in the making of the song, however it's unclear where the track will feature.
Meanwhile, Ed is preparing for the release of his new single 'Sing' on 1st June with his second studio album 'X' [Pronounced 'Multiply'] following later that month on 23d June.
It will also include the songs 'One', 'Don't' and 'Tenerife Sea' – which he performed at a recent gig in London this past weekend.
You may also like…