Ed Sheeran Teams Up With The Game For New Joint Album
30 April 2014, 08:48 | Updated: 30 April 2014, 08:57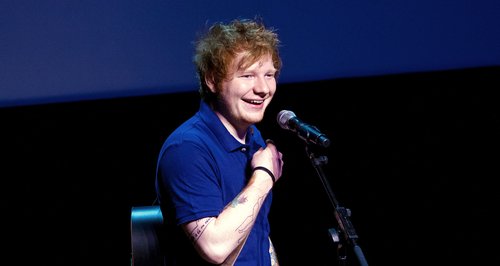 The rapper reveals details of his collaboration with the UK star.
The Game has revealed that he and Ed Sheeran have recorded a joint album together.
The 'Lego House' man was seen with the rapper last year as details of a potential collaboration first emerged.
"I'm working on a joint album with Ed Sheeran that we trying to drop probably end of the year, beginning of 2015," The Game told MTV this week. "That is gonna be crazy."
It turns out a tweet from Ed at the end of 2012 was the kick start to this new musical partnership.
"He tweeted something about 'Jesus Piece' [The Game's 2012 album] I responded, we exchanged numbers on the DM, and then we got in the studio," he explained. We were just planning to record one song; we ended up doing like seven.
Loving the new game album

— Ed Sheeran (@edsheeran) December 11, 2012
"Ed came up with the idea to start working on a joint album, and we started doing it. That was like in five hours. We was just going. He was on that guitar. Acoustically, he's a genius, man, so when he does that, what comes out of me is songs like 'Dreams' and 'Hate It or Love It' and 'My Life'.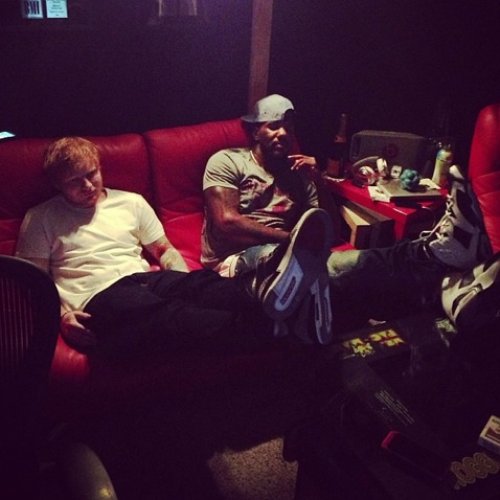 "The songs that we got, they're real songs. And I can't wait for people to hear 'em."
Ed has previously worked with some of rap's biggest names – including his 2012 EP alongside Yelawolf 'London Bridge'.
Meanwhile, Ed's new album 'X' will be released on 23rd June with latest single 'Sing' dropping on 1st June.
You may also like...
> 9 Ed Sheeran Collaborations We Want In 2014