Ed Sheeran Talks "Really Funny" Thanksgiving Celebrations With Jennifer Aniston
4 December 2013, 10:22 | Updated: 4 December 2013, 10:45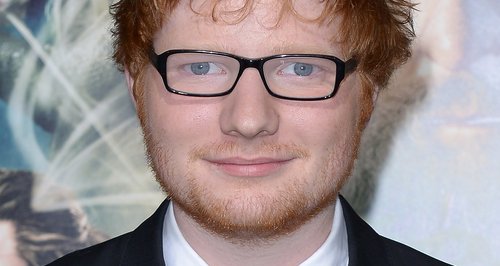 The 'Small Bump' singer has revealed what happened at the holiday celebrations last week in America.
Ed Sheeran has opened up about getting to celebrate Thanksgiving last week with Friends stars Jennifer Aniston and Courteney Cox, describing the night as "very funny".
The 'A Team' singer had a picture of himself and Marley & Me star Jennifer posted during a party at her house for the US holiday and has now revealed what it was like getting to party with the popular actress.
"I ate a lot of good, drank a lot of wine and played a lot of songs" Ed revealed to E! Online, while discussing how he spent Thanksgiving this year. "Courteney [Cox] set up like a PA system and I did a show there.
"I was very random," Ed admitted. "One of my all-time favourite actors and comedians, Sacha Baron Cohen, was there and we ended up jamming and he did a rap in Arabic and stuff, it was very funny."
Check out a picture of Ed Sheeran at the premiere of The Hobbit: The Desolation of Smaug below:
The 'Lego House' star also revealed he only ended up going to the Thanksgiving party by chance after a friend invited him over.
"He was like, 'I'm at Jen's house and we're just having a chill hang so I was like, 'OK'," he added. 'Then I turned up [and] they're having a proper Thanksgiving meal and I'm there and I think I was wearing my board shorts or something, it was fun."
Ed Sheeran is currently working on his new album and has previously teased a potential release of early 2014.