Ed Sheeran Confirms Taylor Swift Isn't On New Album: "It Wouldn't Be A Surprise" - Audio
8 January 2014, 09:59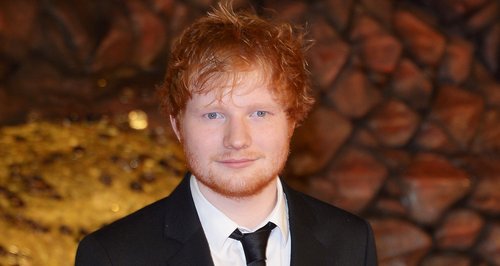 The 'Lego House' singer revealed exclusively to Max on Capital that the '22' star isn't on his new record.
Ed Sheeran has revealed exclusively to Capital FM's Max that Taylor Swift is not on his brand new album.
Ed Sheeran confirms if Taylor Swift is on his new album...
The 'Lego House' star is expected to reveal further details about his second record in the coming months, but tells Max on her show this Sunday (12th January) that his close friend Taylor won't be on the track list with him.
"I didn't work with Taylor [Swift] on the album purely for the fact that we've done that already," Ed exclusively reveals on Max's show this week. "We've already done a song and I don't know if that would surprise anyone if that happened.
"We've always going to perform together, we're always going to write together [and] we're always going to hang out," the 'A Team' singer explained. "I just felt for this record I wanted to make a record that would surprise people and keep them intrigued.
"I've already done a song with Taylor within the last two years so I don't know if anyone would be too shocked by that," he added.
Ed Sheeran is set to kick off a brand new UK and Ireland tour in October with tickets on sale from this Friday (10th January) at 9am.
Check out Max's FULL chat with Ed Sheeran on her Capital show this Sunday from 7pm.